This article has been re-reviewed by licensed insurance industry expert, Moshe Fishman on 5/23/2023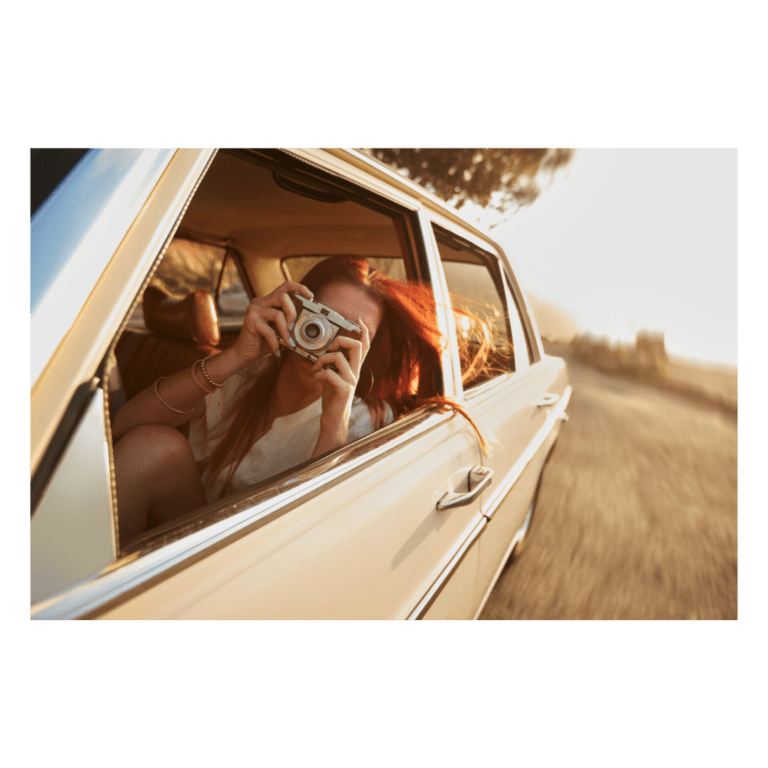 The open road is calling your name...you are ready to hit the gas pedal and go on an exciting road trip!
Road trips are a great way to explore new places, eat some delicious and unique local cuisine and meet some amazing people along the way.
The United States interstate highway system spans over 48,482 miles, so there's plenty to cover. But before you start your journey on the land of the free, here are some things you need to do to make sure that everything goes smoothly.
Write Out Your Itinerary
The first step of any successful road trip begins with a detailed itinerary. Plan your route to take into account restaurants, lodging, gas stations, rest areas, and the nearest hospital in case of emergency, and allocate enough time for stops along the way.
When writing out your itinerary, it is important to also research your route. Take note of the roads that are safer to travel at night and the ones that are better to drive through during the day.
Find out if there are any safety advisories, like construction sites or police officers stationed along the way, and make sure to plan accordingly. Double-checking for new advisories the morning of your trip will help ensure that there are no surprises.
An itinerary should also contain a list of things you want to see and do, as well as a rough timeline for each of those activities. You should also include contact information, addresses, phone numbers, and any other useful information for places you plan on visiting.
A well-prepared itinerary can guide your packing needs and help you avoid forgetting anything important. Make a list of every item that may be required for each phase of the journey and consider bringing spare items if they are important.
Before dropping everything and heading out on the open road, be sure to take your vehicle in for a health check-up at an auto repair shop. This will ensure that you won't find yourself in an unfortunate situation like getting stranded with car trouble halfway through your trip.
Go over standard procedures with your mechanic, such as oil change and tire rotation. Ask your mechanic to check your car battery, brakes, tire wear and pressure (don't forget to show love for the spare tire), horn, lights, belts & hoses, airbags, wipers, and backup warning indicators.
Also, make sure that all car fluids are inspected, including the engine oil, power steering and transmission fluids, windshield washer fluid, brake and battery fluid, and coolant fluid.
Finally, inspect the fuel and air intake and filters, as well as cabin filters. If you're traveling with children, also make certain that appropriate safety features and equipment are in working conditions.
If you have any specific questions about your car or how to handle a car emergency, be sure to prepare a list of questions prior to going to the auto shop and ask your mechanic for some insights.
Pack a Road Trip Emergency Kit
A well-equipped vehicle is key for any road trip to be successful! Make sure you have all the tools you will need for your trip and be sure to pack a few items in your vehicle just in case something goes wrong.
These might include flashlights, jumper cables, screwdrivers and wrenches of various sizes, coolant/anti-freeze, road flares or reflective triangles, road signal devices (such as road buzzers or road whistles), a spare tire, spare valve stem, fire extinguisher, and a tire pressure gauge.
It is important to stay hydrated, especially during long driving intervals. So, pack reusable water bottles and drinking water enough for each person in the car.
Other crucial items to pack for your adventure include medicine and a first aid kit, as well as personal items, such as spare glasses or contact lenses, a toiletry bag or Dopp kit, earplugs, sunscreen, and insect repellent.
Traveling in winter, or to places where it gets cold at night? Consider keeping some sleeping bags and extra blankets in the vehicle, and don't forget an ice-scraper. Heading into a rainy area? Some rain jackets will be useful companions.
Be sure to keep these supplies stored in a dry place, close to the driver's seat where they are easily accessible.
Don't Forget Your Road Trip Entertainment
Whether you're traveling down the next state or across the country, entertainment is key to making sure that your trip doesn't get boring and tiresome.
Prior to hitting the road, download your favorite podcasts and some road trip tunes onto your mobile device and create a list of fun games to play. If you're in the car with children, bring along a collection of toys and activities for them to enjoy.
There are a number of interesting road trip applications available that can help enhance your experience, such as Smule, the karaoke app that allows you to record you and your family sing along to the music, and even produce music videos (nothing like embarrassing moments captured on video). Road Trip Travel Game is another application worth checking out. It contains all of the best road trip games like Punch Buggy and iSpy, and keeps track of scores!
Before heading out, check your mobile networks to see whether your mobile phone will have cell service along your route. 4g LTE service is widely available, but 5g coverage is still limited today. It may also be a good idea to purchase a portable hotspot, portable wifi, and a power bank.
Tell Someone Your Route
Let a friend or a family member know your exact itinerary and the routes you will be taking each day, and schedule times to communicate with them on a consistent basis.
If you cannot think of someone, try using a local hotel or cafe as your contact. The establishment should be able to get in touch with someone who can help and notify the necessary parties if something were to happen along the way. Also, you could leave behind pertinent information such as an itinerary and route details with them, but this is a personal preference.
It will be extremely important to have a way of communicating with whomever you use as your "emergency contact." Be sure that they have a means by which to contact you as well. In the unfortunate event that something does happen, this is how the two of you will stay in touch and notify one another about any changes to your plans.
A road trip is a perfect way to bond with family and friends over good food, great conversation, and new adventures! When it comes to safety on the road, there is no such thing as being too prepared.
By following the outlined steps, you will be ready to go before you know it! As the Covid-19 restrictions are still in effect, don't forget to bring a bottle of hand sanitizer, disposable gloves, Clorox wipes, and disposable face masks. Remember to wash your hands often and avoid touching your face. Last but not least, have loads of fun!
We wish you happy and safe travels, and don't forget to tag us in your road trip pictures if you found this article helpful!
Looking for a fast route to new car insurance? Check out 5 Minute Insure!