This article has been reviewed by licensed insurance industry expert, Moshe Fishman on 5/30/2023.
The right auto insurance policy can help you avoid being saddled with unexpected costs in case of an auto accident, so it is important to choose the coverage that best aligns with your needs.
Auto insurance premium prices vary widely by company and risk factors that are tailored for each driver. Some auto insurance companies charge higher rates than others, but there are several ways to reduce your monthly premiums without compromising your level of coverage.
Combine forces for added insurance savings
Combining auto insurance policies is a great way for families and friends who live together to get a discounted premium. Insurance companies often provide additional benefits when insuring multiple types of vehicles through one company.
In addition, most insurance companies offer discounts for bundling several types of insurance with them. Bundling auto and home insurance policies under the same carrier can save you 5%-25% on premium costs!
Inquire about available discounts
Reach out to your insurance agent and inquire about discounts you may qualify for. Some auto insurance companies offer discounts based on your driving history, academic success, and safer driving course completion.
Safe Driving Discounts: Some auto insurance companies reward consumers who have clean driving records with lower rates because, statistically speaking, safe drivers are less likely to file claims in the future.
Academic Success Discounts: If you're still in school and have been maintaining good grades, some companies offer an academic discount if you meet certain GPA requirements. The financial benefit of these discounts can add up over time, so keep those grades high!
Driver Education Course Discounts: Some auto insurance companies offer discounts upon the successful completion of an approved safe driving course. An auto safety class is a great way to reduce auto premiums since it shows auto insurance providers that you are dedicated to keeping yourself and your vehicle safe and in top-notch condition.
Invest in safety gadgets for greater insurance savings
A great way to reduce your car insurance premiums is by investing in safety features for your vehicle to reduce the likelihood of theft or damage.
Some insurance companies offer discounts for anti-theft system installation, like an electric immobilizer or anti-lock brakes. Others may even offer discounts for investing in parking sensors or blind-spot monitors to reduce the likelihood of auto damage.
Park your car at a safer spot
Where you park your car at night can have a big impact on auto insurance premiums. Auto insurance companies consider drivers who leave their cars parked in high crime or bad neighborhoods overnight as risky drivers. Next time your park your car, consider parking in a safer area to avoid a higher auto premium.
Compare Insurance Premiums
The best way to see if you are getting the most for your money is by comparing auto insurance rates at least once a year (pssst..we can help!). Leveraging a free tool that can compare auto insurance rates will save you time and effort when shopping around.
For example, our system scans through hundreds of providers' premium rates and finds the most up-to-date rates in your area. Then, it recommends the top 3 quotes for your circumstances and preferred coverage levels.
You can compare and purchase car insurance quotes in a matter of minutes, and don't even need to pick up the phone (unless you want to, of course!).
Married couples can expect to pay 4%-10% less than single insurers as they are less likely to be involved in an accident.
Typically, auto insurance companies charge drivers over 50 higher auto insurance premium rates as they consider them to be at a higher risk of getting into an accident.
If you are a road trip enthusiast, keep in mind that the number of miles you drive in a year can affect auto insurance rates. The more you drive, the higher your auto premiums will be.
An insurance company calculates an insurance "score" to help determine the likelihood that you will have an insurance claim. The more likely the insurance company is to have to pay a claim, the higher your monthly premium will be.
Your credit score may play a factor in your auto insurance rate. Some companies use your score, credit and payment history, and credit utilization rate as measures of how responsible and financially stable you are.
Auto insurance is a necessity for as long as you own a car. While auto insurance can be fairly expensive, there are ways to reduce your monthly payments. If you follow the suggestions written above, auto insurance payments should be lower within a few months!
This article has been re-reviewed by licensed insurance industry expert, Moshe Fishman on 5/23/2023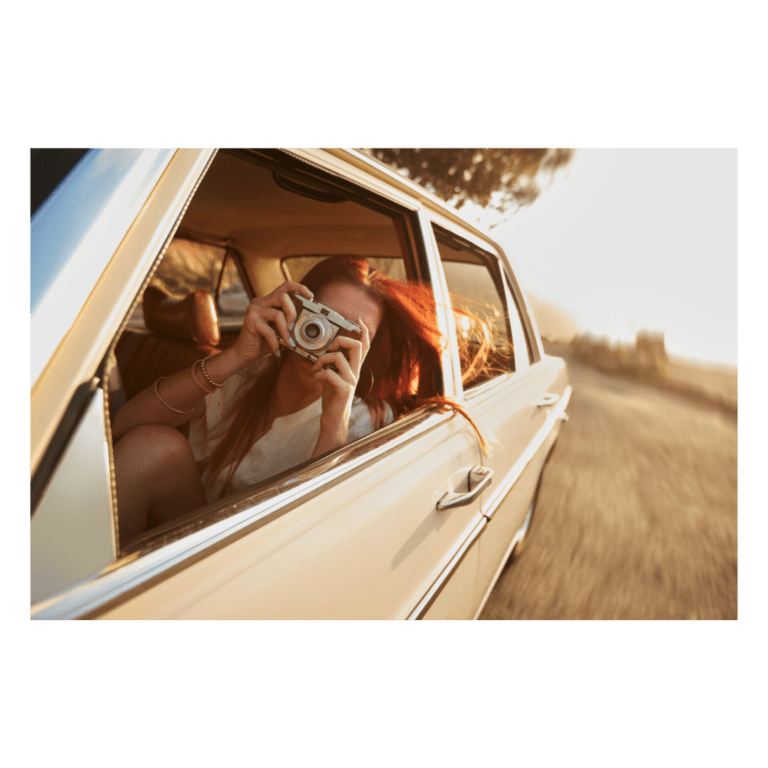 The open road is calling your name...you are ready to hit the gas pedal and go on an exciting road trip!
Road trips are a great way to explore new places, eat some delicious and unique local cuisine and meet some amazing people along the way.
The United States interstate highway system spans over 48,482 miles, so there's plenty to cover. But before you start your journey on the land of the free, here are some things you need to do to make sure that everything goes smoothly.
Write Out Your Itinerary
The first step of any successful road trip begins with a detailed itinerary. Plan your route to take into account restaurants, lodging, gas stations, rest areas, and the nearest hospital in case of emergency, and allocate enough time for stops along the way.
When writing out your itinerary, it is important to also research your route. Take note of the roads that are safer to travel at night and the ones that are better to drive through during the day.
Find out if there are any safety advisories, like construction sites or police officers stationed along the way, and make sure to plan accordingly. Double-checking for new advisories the morning of your trip will help ensure that there are no surprises.
An itinerary should also contain a list of things you want to see and do, as well as a rough timeline for each of those activities. You should also include contact information, addresses, phone numbers, and any other useful information for places you plan on visiting.
A well-prepared itinerary can guide your packing needs and help you avoid forgetting anything important. Make a list of every item that may be required for each phase of the journey and consider bringing spare items if they are important.
Before dropping everything and heading out on the open road, be sure to take your vehicle in for a health check-up at an auto repair shop. This will ensure that you won't find yourself in an unfortunate situation like getting stranded with car trouble halfway through your trip.
Go over standard procedures with your mechanic, such as oil change and tire rotation. Ask your mechanic to check your car battery, brakes, tire wear and pressure (don't forget to show love for the spare tire), horn, lights, belts & hoses, airbags, wipers, and backup warning indicators.
Also, make sure that all car fluids are inspected, including the engine oil, power steering and transmission fluids, windshield washer fluid, brake and battery fluid, and coolant fluid.
Finally, inspect the fuel and air intake and filters, as well as cabin filters. If you're traveling with children, also make certain that appropriate safety features and equipment are in working conditions.
If you have any specific questions about your car or how to handle a car emergency, be sure to prepare a list of questions prior to going to the auto shop and ask your mechanic for some insights.
Pack a Road Trip Emergency Kit
A well-equipped vehicle is key for any road trip to be successful! Make sure you have all the tools you will need for your trip and be sure to pack a few items in your vehicle just in case something goes wrong.
These might include flashlights, jumper cables, screwdrivers and wrenches of various sizes, coolant/anti-freeze, road flares or reflective triangles, road signal devices (such as road buzzers or road whistles), a spare tire, spare valve stem, fire extinguisher, and a tire pressure gauge.
It is important to stay hydrated, especially during long driving intervals. So, pack reusable water bottles and drinking water enough for each person in the car.
Other crucial items to pack for your adventure include medicine and a first aid kit, as well as personal items, such as spare glasses or contact lenses, a toiletry bag or Dopp kit, earplugs, sunscreen, and insect repellent.
Traveling in winter, or to places where it gets cold at night? Consider keeping some sleeping bags and extra blankets in the vehicle, and don't forget an ice-scraper. Heading into a rainy area? Some rain jackets will be useful companions.
Be sure to keep these supplies stored in a dry place, close to the driver's seat where they are easily accessible.
Don't Forget Your Road Trip Entertainment
Whether you're traveling down the next state or across the country, entertainment is key to making sure that your trip doesn't get boring and tiresome.
Prior to hitting the road, download your favorite podcasts and some road trip tunes onto your mobile device and create a list of fun games to play. If you're in the car with children, bring along a collection of toys and activities for them to enjoy.
There are a number of interesting road trip applications available that can help enhance your experience, such as Smule, the karaoke app that allows you to record you and your family sing along to the music, and even produce music videos (nothing like embarrassing moments captured on video). Road Trip Travel Game is another application worth checking out. It contains all of the best road trip games like Punch Buggy and iSpy, and keeps track of scores!
Before heading out, check your mobile networks to see whether your mobile phone will have cell service along your route. 4g LTE service is widely available, but 5g coverage is still limited today. It may also be a good idea to purchase a portable hotspot, portable wifi, and a power bank.
Tell Someone Your Route
Let a friend or a family member know your exact itinerary and the routes you will be taking each day, and schedule times to communicate with them on a consistent basis.
If you cannot think of someone, try using a local hotel or cafe as your contact. The establishment should be able to get in touch with someone who can help and notify the necessary parties if something were to happen along the way. Also, you could leave behind pertinent information such as an itinerary and route details with them, but this is a personal preference.
It will be extremely important to have a way of communicating with whomever you use as your "emergency contact." Be sure that they have a means by which to contact you as well. In the unfortunate event that something does happen, this is how the two of you will stay in touch and notify one another about any changes to your plans.
A road trip is a perfect way to bond with family and friends over good food, great conversation, and new adventures! When it comes to safety on the road, there is no such thing as being too prepared.
By following the outlined steps, you will be ready to go before you know it! As the Covid-19 restrictions are still in effect, don't forget to bring a bottle of hand sanitizer, disposable gloves, Clorox wipes, and disposable face masks. Remember to wash your hands often and avoid touching your face. Last but not least, have loads of fun!
We wish you happy and safe travels, and don't forget to tag us in your road trip pictures if you found this article helpful!
Looking for a fast route to new car insurance? Check out 5 Minute Insure!
This article has been reviewed by licensed insurance industry expert Moshe Fishman.
In our previous article explaining the Betterment Clause, we broke down what this clause is and how it works. In this article, we go deeper into the reasons why you may be charged a betterment fee, when you might not be charged, if you can negotiate the fee, and if not being at fault in an accident makes a difference.
The last thing anyone wants is to be involved in an accident. Life is stressful enough without having to deal with, not only the accident but the aftermath. For example, repairing your car, replacing damaged parts, or even replacing your vehicle, not to mention any injuries you or your passengers may have suffered. You'll find yourself wading through a series of follow-up steps like notifying your insurance company, filing a claim, navigating the claim process, seeking repairs, etc.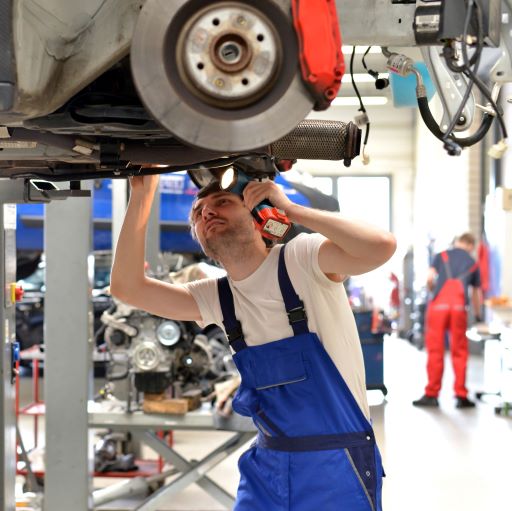 As the dust begins to settle, you may be surprised to see a betterment charge from your insurance company. This fee is part of what's called the betterment clause, which may be included in your policy. When it's impossible for insurers to get your car back on the road without improving its "before accident" condition, this clause keeps the idea of indemnity in check, so policyholders do not profit from the loss, while their position improves.
What is a betterment charge?
A betterment charge is a fee that your insurance company may request from you to get your financial situation (and your car) back to the way it was before the accident. Once you file a car insurance claim, and before your car is repaired, your insurer may want you to pay a betterment charge.
Let's say, for example, that your older car is damaged in an accident while parked on the street. A betterment charge could result if brand new parts, and perhaps better parts, are necessary to replace the damaged areas since original, rebuilt, or refurbished versions are not available.
This type of fee, however, is not automatic since the betterment clause is not necessarily part of every auto insurance policy. You can find this information in the physical damage portion of your car insurance policy or ask your insurance agent or insurer.
Reasons why insurers may charge a betterment fee.
If you have a betterment clause as part of your auto policy, you may want to know when you could possibly see such a charge following an accident. However, there is no hard and fast rule that applies to every situation as fees are determined on a case-by-case basis.
There are some factors that could determine whether or not you may be affected by the betterment clause and be expected to pay a charge. The main idea is that whenever the repair to your vehicle puts you in a better position, like new tires to replace damaged tires, you won't have to replace later, it may result in this type of charge.
Here are some factors that could result in a betterment fee:
Age of your vehicle
The age of your car can play a role in the determination of a betterment charge. An older car may be more difficult than a new vehicle to find original replacement parts. Depending on the part, the repairs may require a newer, more improved version of the original.
Condition of your car
In some cases, after an accident, repairs may need to be done due to wear and tear. For example, if damage were caused to your tires that were due for replacement in a few months due to worn treads, new tires would likely be used to repair your vehicle. Similarly, if the repairs also fix a pre existing damage, a betterment charge could result.
Repairs to be done
Insurance companies may calculate fees based on the type of repair or replacement that is necessary including the date of the original part and/or warranty. For example, if your repairs include the replacement of the car's battery, an adjuster may prorate the cost of a new battery depending on the date and warranty of your old battery to determine a betterment charge.
When would a betterment fee not apply?
Type of repair
Repairs that leave your vehicle in the same state it was in before a collision will not incur a betterment charge. In other words, if original or refurbished parts are used to repair your front end, for example, you would not be charged a fee.
Simply put, if your car's actual cash value is less than what it would cost to repair it after an accident, your insurance company will cover the actual cash value rather than pay to repair the damages.
Can I negotiate a betterment charge?
In some cases, you may want to negotiate the charge and challenge the adjuster and the measurements that were used to determine the fee. Your insurer may be willing to settle on a mutually agreed upon amount. But be prepared to prove that the parts and repairs won't increase the value of your car.
Does it matter who's at fault in the accident?
Of course, being at fault will only add to your anxiety as you may face medical bills from the other party, damages, and possibly a lawsuit. In the case of an accident that you cause, you are responsible for your own car's repair. A betterment clause may be a part of your collision coverage for your vehicle, which covers this type of event.
In terms of a betterment fee, it doesn't matter who's at fault in the accident. If you benefit from repairs that put your vehicle in a better condition than it was before the accident, you will likely still pay a charge. If the other driver is at fault, they would not be expected to pay this fee if your vehicle gets an upgrade but would be responsible for repairs made with parts of a similar kind or quality.
Check with your agent or insurer when filing a claim for more information.
This article has been reviewed by licensed insurance industry expert Moshe Fishman.
Who doesn't love saving time and money? That's the idea behind numerous online platforms that offer users special incentives if you fill out a form with your contact information or sign up with your email. But not all of these platforms are providing a direct result from their business product or service. Yes, these platforms have become a mainstay of digital marketing.
For example, unlike 5 Minute Insure, some insurance quoting platforms (like QuoteWizard, Bankrate, Gabi, Policygenius, and ValuePenguin) may not provide real-time direct quotes from insurers, but instead, provide you with an estimate in exchange for your personal information.
What you and millions of other people may not know is that some of these online platforms that provide estimates and/or respond with an email or provide clicks to an ad are lead generator platforms.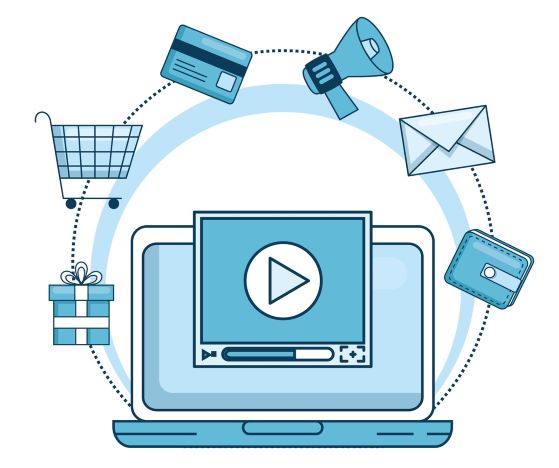 These lead gen companies may also be in the business of selling your email address and other sensitive information. In aggregate, such generated leads with consumer's data are worth millions of dollars to businesses purchasing leads.
If you don't want to become someone who is unknowingly interacting with a "clickbait" campaign from a lead generation company, you should become aware of this type of online process and what to expect.
What is lead generation?
Lead generation is the process of identifying and gathering potential customers for use by a business. This action of identifying customers may not be obvious to the people visiting online websites as they enter some details to get something in return.
Well-designed lead generation campaigns are crafty. For example, you may visit one or more landing pages and enter your name and email to enter a contest and end up getting emails from other third parties hoping to gain you as a customer.
Many of us find ourselves shopping online looking for products, services, and better deals. What we may not realize is as we inquire about products, sign up for discounts, apply for a job, download an e-book, or grab a coupon, we are also supplying details about ourselves and may become a lead. We could be a potential customer for the online business we are replying to, or we may become a lead to be sold to another entity.
How does a lead generation system work?
By attracting potential customers, a business has a better chance of building a relationship and converting them into sales. Many businesses seek to convert potential customers by purchasing lists with details about these people as part of their marketing campaign. Creating such lists of quality leads is the goal of most lead generation strategies, which are, in turn, a part of many digital marketing strategies.
According to Indeed.com, the first step in the lead generation process is to do some market research to determine your target audience. Factors to consider may include a potential customer's age, location, annual income, and online shopping habits.
The next step is to use a marketing strategy to promote and gain exposure through various channels. Social media marketing is an example of a channel. These channels are what companies determine to be the best way to attract potential customers. Once channels are chosen, online marketing professionals will throw a net (promo, etc.) out to the public in hopes of capturing them.
Optimizing websites for search engines is often a starting point for a lead generation service engaged in data collection. The promotion or campaign might include a video or other content on a website designed to grab the ideal target's attention and move them along the customer journey by providing a call to action.
The goal is to get potential customers to interact with a business, service, or product. Other ways to attract them may include social media, blogs, free samples or trials, and email marketing.
How are potential customers identified through lead generators?
Once marketers establish who makes up the desired target audience, lead generators can reach out to attract these customers. If they have a successful process in place to capture these potential customers, the next stage is to figure out the best way to collect these leads.
There are several different ways to collect these leads but each will require some type of interaction. You might provide different types of landing pages containing a form to be filled in and submitted for a free consultation. It might be a download button for a free template. Ultimately, collected leads may be entered into software designed to record how likely these leads will interact with future campaigns.
How can I tell if an online platform is a lead generator?
If you've ever filled out an online form, or answered other similar calls to action, you may not realize that you are not only a lead for the company you are interacting with, but your data may also be sold to other businesses. At that point, you may become a "warmed up and qualified lead" for someone else.
It may not be obvious to you that you are dealing with a company that may turn around and sell your information. Check for any small disclaimers or check their privacy policies before proceeding with any online interactions. Also, check reviews about the website/company to see what others may be saying about using the platform.
Don't assume that big name or popular organizations won't sell your information. If you engage with a website and that interaction requires more information than is necessary, move on. In addition, if the interaction means you will have to wait for an email response from another organization, you may have been "sold" to a third party.
For example, some online insurance quoting systems seem like they are giving you direct quotes but instead you are receiving estimates and will need to wait for emails from different insurers before you get an accurate quote. 5 Minute Insure, on the other hand, provides real-time quotes direct from the insurance companies so within minutes you know what rates are being offered. You can then instantly select your best quote and buy your insurance. No waiting for emails or clicking on ads that could make you a potential lead.
This article has been reviewed by licensed insurance industry expert Moshe Fishman.
Comparing insurance quotes is a great way to find the best coverage and rates possible for your situation. There is more than one way to get these quotes. You can call your agent and other insurance companies or use an online website to get quotes. But your best bet is to seek real-time quotes to be sure you are getting the most up-to-date information.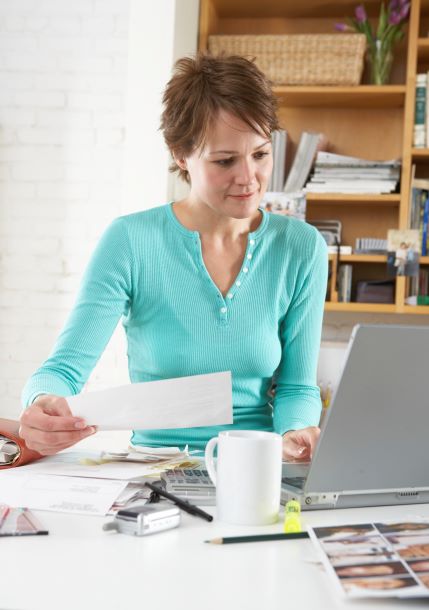 Although the idea of getting quotes for your auto or home insurance seems monotonous, it's an important step to protect you, your family, and your belongings. And if you receive quotes from at least three insurers, you will benefit from reviewing the differences in coverages, limits, and rates.
Advantages of real-time quotes
If you're like most people, comparing insurance rates and companies, although a top priority, can be frustrating and tough to accomplish in a short period of time. Fortunately, technology has changed the way insurers compete for your business. By providing quotes online and in real-time, they give you accurate insurance information regarding coverage that is personalized for your needs.
Here are some of the pros of getting these quotes in real-time:
Saves you time.
Getting real-time quotes will save you time. If you've ever tried to get quotes by visiting agencies/companies or by phone with an insurance agent, you know how much time and effort you need to invest in comparing insurance rates. This is especially true if you are going from company to company having to give details about your car, home, where you live, etc.
Technology enhances your experience.
Using an online insurance website that uses AI (artificial intelligence) and other technologies can provide you quotes from different insurance companies at the same time within minutes. No need to wait for return phone calls and take notes to make your decision.
Insurers actively compete.
Insurers who provide real-time quotes are very competitive on various platforms. They wouldn't pit their rates against other companies if they didn't offer great value, customer service, and coverages at a reasonable price. Because these quotes are provided quickly and are up to date, you can be assured that they are less likely to change since they are not an estimate.
Reduces your workload.
Using platforms like 5 Minute Insure means less work to shop around and makes life easier for anyone looking for insurance rate comparisons. By simply entering your zip code and some details, AI will help fill in the rest for you. Within minutes, you'll have three quotes to review. You can even buy your insurance once you've decided on your preferred insurance coverage and company.
Get accurate quotes.
Since real-time comparison quotes are sourced directly from the insurance companies themselves, the information is more accurate than an estimated quote. Data is transferred to the insurer for a fast turnaround. You can purchase insurance immediately and have your policy in less time than waiting on estimates.
Provides a more trustworthy process.
Real-time quotes are managed and received through a trustworthy system. Because your information is sent directly to the insurance company, real-time quote platforms, like 5 Minute Insure, do not sell your data to others. We are what is called a "Quote Comparison" platform that provides quotes and sells insurance, but we do not sell your data to others.
Gives you a less stressful way to compare.
You will have peace of mind knowing that insurance companies are offering their best coverage and rates for your consideration. With real-time quote comparisons, you'll receive accurate, current information from top insurers. With less effort, you'll save time and feel confident knowing that your data will not be sold to third parties.
Not everyone provides real-time quotes
AI-based real-time quote engines make the quoting process much easier. You select among coverage options and get real online quotes from multiple carriers, so you can compare rates quickly and easily. This means great customer service, for all the types of insurance quoted.
Unlike real-time quote providers, those who offer estimated quotes are essentially lead generation websites that are also in the business of making money by selling your information.
You might be surprised to learn that the 5 Minute Insure website outranks others like Gabi, Policygenius, Bankrate, QuoteWizard, and ValuePenguin. The reason is that these other platforms offer estimated quotes or ads for insurance as opposed to real-time comparisons.
Gabi's online platform does not provide real-time quotes but instead will send quotes to your email inbox within 2 days.
Policygenius will send you quotes via phone or email depending on your preference after submitting your information online.
Bankrate works with established insurers, but they are focused more on finance and do not produce any quotes. They do, however, display insurance ads.
QuoteWizard adds an additional action that requires you to again provide your information to each insurer through a "View My Rate" feature.
ValuePenguin doesn't provide real-time quotes or coverages and takes you through a similar process as QuoteWizard.
With real-time quotes, there's no guesswork as you'll quickly see what each insurance company is offering to cover your auto or home. This is especially important if you need to purchase a policy quickly.
For example, if you are buying a new car and need coverage fast, you want a **car insurance quote right now. With 5minuteinsure.com's real-time quote capability and relationship with multiple car insurance companies, you get to see your actual car insurance rate, not an estimate.
How can you tell if you are getting real-time or estimated quotes?
Getting a real-time quote means receiving a live rate almost immediately after providing your zip code and a few other details. On the other hand, if you are visiting a website that offers to send you personalized comparison rates through email or phone, you may be dealing with a lead generation website.
Many times, these websites will also share your information with their partners, representatives, and providers. You'll know your quote was just an estimate when the insurance company you select gives you a different rate than what you received via email or text.
For more information, or to get a real-time rate comparison with top insurance companies, visit our home page. The process is quick, painless, and easy! Within a few minutes, you will have comparisons of three insurers' coverages, limits, and rates.The next step is to simply buy your policy. Plus, you can take comfort knowing you are dealing with a company backed by Reliance Global Group, Inc. (NASDAQ: RELI, RELIW) with over 30 years of insurance and advanced technology.
This article has been reviewed by licensed insurance industry expert Moshe Fishman.
Even in our car-dependent society, at one time or another, everyone is a pedestrian who's at risk of being involved in an accident. After motorcycle accidents, pedestrian accidents are the most dangerous and deadly among all types of motor vehicle accidents.
The statistics on pedestrian accidents and deaths are alarming. According to the Centers for Disease Control (CDC), in 2020, more than 7,000 pedestrians were killed in accidents involving motor vehicles. That boils down to a death occurring every 75 minutes. That is certainly a lot of car accidents involving pedestrians.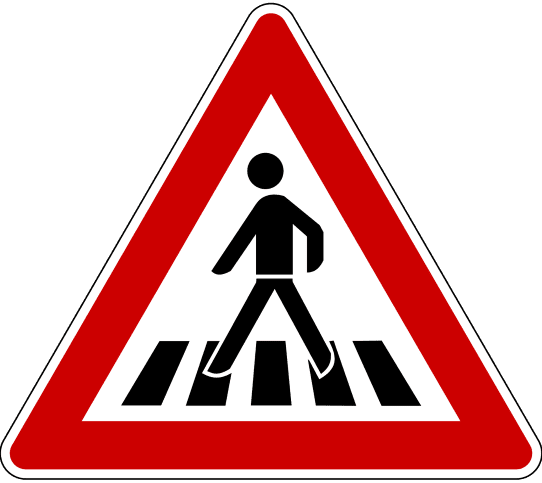 Of all the auto accidents that involved fatalities, one in six people who died was a pedestrian. Over 100,000 pedestrians had to be treated for injuries resulting from accidents. And injured pedestrians mean medical bills and often the services of personal injury attorneys.
Who's most at risk for pedestrian accidents?
Children and senior citizens are among the highest group who are at risk when it comes to pedestrian deaths and fatalities. In 2020, 20% of all pedestrian deaths were senior citizens aged sixty-five and older and 20.4% were children under the age of fifteen.
The chances of being killed in a pedestrian car crash increase with age. Senior accident victims ages sixty-five and older are more likely to die in an accident than younger people, partly because older people are less physically resilient.
What are the risk factors to watch for?
As a driver, it's your responsibility to keep your eye on the road. So many things can go wrong so quickly as you share the road with other vehicles, bicyclists, skateboarders, and those who might be running or walking. There are many risk factors that increase the likelihood of pedestrian injury accidents that you should be aware of:
Driving under the influence: In 2019, alcohol was involved in 46% of crashes that resulted in a fatality.
Speeding: Vehicles speeding increase the likelihood of an accident and the higher the speed, the more likely the accident will involve severe injury or a fatality.
Location: Most pedestrian accidents occur in urban areas and in intersections. But in areas where vehicles drive at high speeds such as highways, accidents are more likely to involve a fatality.
Driving at night: With reduced visibility, pedestrians are more likely to be struck by vehicles at night than they are during the day.
Poor weather conditions: Rain, snow, sleet, and fog reduce visibility and also cause hazardous driving conditions that can impede a driver's ability to control their vehicle.
Right of way: Pedestrians always have the right of way in crosswalks where the "walk" sign is lit. However, some drivers proceed through crosswalks anyway either due to confusion about who has right of way or lack of attention.
Big vehicles = big problems for pedestrians
Not surprisingly, larger vehicles like vans, minivans, SUVs, and pickups "are substantially more likely than cars" to strike a pedestrian when these vehicles turn. It may be a result of not having a clear view of the road and persons crossing the street. The Insurance Institute of Highway Safety (IIHS) conducted a study that indicated these large vehicles often are involved in these accidents while in the process of a turn.
The design of these vehicles may be a factor as to why these accidents are more likely to occur when the driver is making a turn. According to Wen Hu, Ph.D., a senior research transportation engineer for the IIHS, "It's possible that the size, shape or location of the A-pillars that support the roof on either side of the windshield could make it harder for drivers of these larger vehicles to see crossing pedestrians when they are turning."
The study breaks down the likelihood of pedestrian fatalities by vehicle type and whether the driver is making a left or right turn. Compared to a sedan, SUVs are twice as likely, while pickup trucks and vans, and minivans are four times as likely to cause a fatality when making left turns.
These numbers go up drastically when drivers are making right turns. Compared to a sedan, SUVs are 63% more likely and pickup trucks are 89% more likely to cause a fatality.
Because of the size and weight of SUVs, trucks, vans, and pickup trucks, these vehicles are more likely to cause severe injuries and deaths as compared to sedans. Other design elements of these vehicles such as height and long front ends could also be responsible for impeding drivers' ability to see pedestrians.
What can you expect when you hit a pedestrian?
Being involved in a pedestrian collision can be an extremely stressful event. Knowing that you have unintentionally caused harm to another person can cause a great deal of anxiety. But there are other consequences for drivers that could be a result of striking someone with your vehicle, especially if you are found driving recklessly or under the influence. For example, you could face fines, criminal charges, go to jail, have your license revoked, and/or face a civil lawsuit that has been brought against you. These consequences, however, can vary by state. In addition, you will likely be responsible for paying the person's medical costs and possibly their loss of work wages.
Drivers are always at fault when it comes to collisions that involve pedestrians, even if they are jaywalking. So, it is highly recommended that you seek an attorney who can defend you. If the person you hit secures a personal injury attorney and files a bodily injury claim, you could be liable for their medical expenses including future related bills, pain and suffering, lost income from work, and mental anguish.
How can drivers avoid pedestrian accidents?
Hitting a pedestrian, although unintentional, is possible for even the most careful of motorists. Pedestrians can be unpredictable and run out into the street at any given moment. Drivers should take the following precautions to avoid hitting pedestrians.
Be on the lookout for pedestrians at all times.
Yield to pedestrians at crosswalks and stop your car far enough back that the vehicles around you can see that pedestrians are crossing.
Don't pass vehicles that are stopped at a crosswalk.
Use extra caution when driving in hazardous weather conditions and at night.
Obey the speed limit (these limits are set for safety reasons).
Use extra caution when driving in school zones, residential areas, or areas with medical facilities and hospitals.
Don't drive under the influence of drugs and alcohol.
Check several times when backing up to make sure no one is behind you.
Don't send text messages or emails while driving.
How can pedestrians avoid being struck?
Unfortunately, as pedestrians, not every vehicle on the road may be able to see you. Pedestrians should take the following precautions to stay safe and avoid being involved in an accident.
Obey all traffic signals and signs.
Only cross streets when you have right of way and at designated crosswalks and intersections.
At crosswalks, don't immediately enter the crosswalk once the "cross" signal is lit. Look for cars in all directions before entering.
Stay alert when crossing streets and intersections, being on the lookout for any vehicles
If a crosswalk or intersection is not available, find an area that provides a good view of traffic and wait for a gap. Continue to monitor your surroundings when crossing.
Walk on sidewalks and paths instead of on the main road.
If a sidewalk or path is unavailable, walk on the road's shoulder, facing oncoming traffic.
Use extra caution in hazardous weather conditions and at night.
Increase your visibility at night by wearing reflective clothing and using your phone's flashlight feature.
Be on the lookout for cars that are backing up or entering and exiting driveways.
Avoid walking if you've been using alcohol and drugs.
Don't walk with headphones or earbuds which can impair your ability to hear.
Avoid using your cell phone while walking.
Better safe than sorry
Both drivers and pedestrians should always stay alert for dangers while on the road. Don't assume that another vehicle or person can see you. Drivers are cautioned to "drive defensively," and pedestrians should use the same philosophy to protect themselves from others.
This article has been reviewed by licensed insurance industry expert Moshe Fishman.
For some people, buying a used car can be a real challenge. After all, used cars have a history. Who knows where these cars have been and what secrets may be lurking under the hood and around the used car lot? But purchasing a pre-owned car doesn't have to be complicated.
If you follow a few simple steps, the process can be easy. Here are some helpful tips to get you behind the wheel of your next car.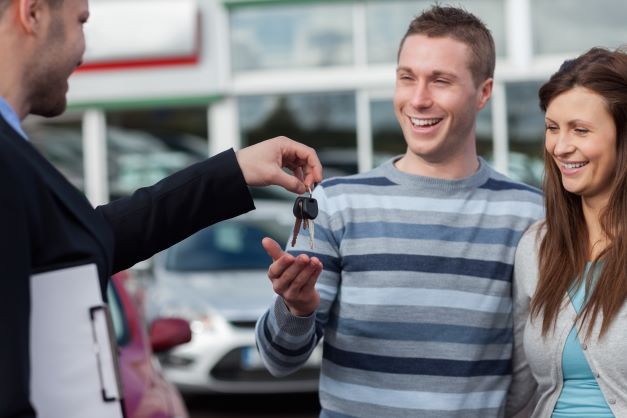 Decide what type of car
The first step in buying a used car is to decide what type of vehicle will fit your lifestyle. For example, do you need a family car, a work truck, or a sports car? Narrowing down your search options before you begin shopping will save you time, energy, and money.
Check your budget
Once you know what kind of used car you want to buy, you'll need to check your budget and figure out how much you can afford to spend on a vehicle. In other words, establish a price range in which to negotiate. In addition, you'll also need to pay for registration, licensing, and insurance.
Having enough money saved up to cover costs when buying your car will help you keep your finances in check. Understanding the total amount the car will cost to buy and drive will also help you narrow down your options.
Figure out the cost of ownership
When you're thinking about affordability, it's a good idea to consider regular costs associated with your car selection. For example, how much will it cost to fill the tank? How many miles per gallon? What about parts and maintenance? If you are buying from a private seller, ask directly about these costs.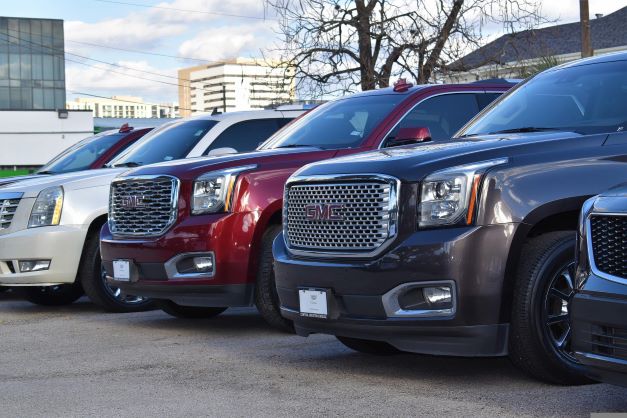 If you are planning to look for auto loans, consider the interest rate and other loan terms. Having a good credit score will be important here. Reach out to credit unions as well as banks. You don't want that monthly payment on the car loan to surprise you down the road.
Depending on your selected vehicle, the cost of ownership can be pretty high. For example, if you get a sports car, the cost of gas and maintenance will be much higher than if you get a family car. So, make sure you factor in the cost of ownership when deciding which car to buy. You don't want to end up spending more money on the vehicle than you originally planned.
Start your search
Searching for a new ride (used or not) is exciting! You may have been swayed by television ads and can picture yourself cruising down the road in a dream vehicle. Fortunately, shopping for vehicles is now easier than ever.
You can now search for vehicles online or go the traditional route and shop local car dealerships. Vehicles are also available from private parties.
But with these increased ways to buy comes increased opportunities for fraud. So, a word of caution: if the car seems too good to be true, you'll need to do your due diligence to make sure it's worth the investment.
Investopedia put together a list of recommended used car websites which they reviewed based on price, buyer resources, search tools, and reputation. Here are a few to consider:
Get a vehicle history report
To protect yourself from buying a pre-owned vehicle that is a lemon, consider purchasing a history report on the vehicle. This report will provide details about the car including information about title status, accident history/damage, repairs, previous ownership, recalls, and mileage/odometer readings.
Or, if you are checking pre-owned cars for sale at new car dealerships, look at certified pre-owned vehicles. These have passed a long checklist of tests specified by the manufacturer, will often have warranties and may be eligible for extended warranties.
Knowing this information before you buy a used car can help you negotiate a better price. Or skip the purchase altogether. It will give you peace of mind whether or not you buy the vehicle.
Check the car's condition
Be sure to check the car's condition. Look for any damage or signs of wear and tear. If there are any significant problems, you may want to reconsider buying the car. However, if the damage is minor, you can usually negotiate a lower price with the seller.
If you don't know much about cars but still want to check the car's condition before purchasing, you might consider hiring an auto mechanic to come with you to check out the car. A certified mechanic can diagnose the vehicle's health by looking under the hood for things like mechanical issues, missed or damaged parts, leaking fluid, worn-out tires, and rust damage.
Get a test drive
You don't want to buy a car that will give you a lot of problems down the road. After you've checked the car's condition and decided that it's in good enough shape to buy, it's time to take it for a test drive. This is your chance to see how the car drives to make sure it's a good fit for you. Pay attention to how the vehicle handles and whether or not it's comfortable to drive.
In addition, look at the vehicle's interior space, especially if you're going to be transporting people or things in it. You'll want to make sure there is enough room for your needs.
Negotiate a price
When you finally find the perfect used car for you, it's time to negotiate a price with the seller. This can be tricky, but you can usually get the price you want if you know what to say. Before negotiating a price, understand what you're willing to pay for the vehicle, both on the top and bottom end of your affordability range.
Doing so will help you not let emotions get in the way of making a good deal. When negotiating, always be polite and never lowball the seller. If you do, they may walk away, and you'll have lost your chance at getting the car.
Make sure paperwork is in order
Once you've agreed on a price with the seller, it's time to take care of the paperwork. This includes having the owner sign the title over to you and provide you with a written receipt. You may also have to get an emissions test done on the car in some states.
Be sure to do all of this paperwork as soon as possible, as you don't want to drive the vehicle without this being done first. You will also need to purchase insurance on your vehicle as most states require a minimum of insurance before you hit the road.
Register the car
Last but not least, you'll need to register the car. This will vary depending on your state, but you'll most likely need to go to the DMV and pay a registration fee. Again, be sure to have all of your paperwork with you, including the title, registration, and proof of insurance from your chosen insurance company. Some states may also require you to inspect the car before registering it.
Enjoy your car
Purchasing a used car can be a daunting task, but if you follow these tips, you're sure to find the perfect vehicle for you. Remember to do your research and consider all of your potential options before making a final decision.
This article has been reviewed by licensed insurance industry expert Moshe Fishman.
Maybe you've been using your GPS while driving when it tells you that there's a red light camera ahead. Or you've received a ticket in the mail for committing a red light camera infraction. You may be wondering if you're responsible for paying this ticket and if receiving a red-light ticket will raise your insurance rates. And if you don't pay, could you lose your driver's license? Learn more about these controversial automated ticketing systems.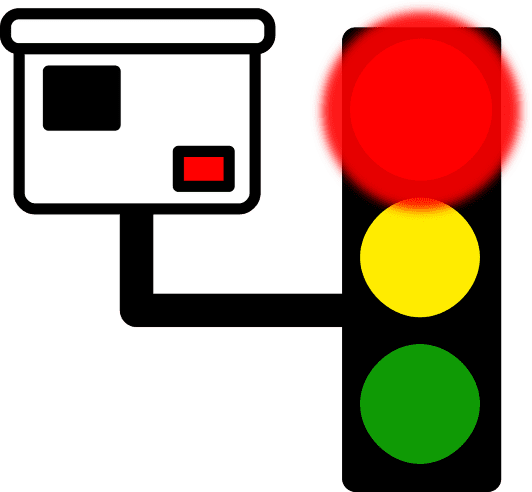 What are red light cameras?
Red light cameras are an automated way to monitor traffic and are usually placed in busy intersections where a high number of accidents occur. These cameras are connected to traffic signals and sensors and automatically photograph vehicles that run a red light. To be useful in ticketing, the camera must capture the vehicle's license plate.
The system monitors the traffic signal 24/7 and the camera captures any vehicle that doesn't stop during the red phase. On some red light camera systems, motorists have a "grace period" of up to a half a second.
Red light cameras are used to assist with traditional enforcement efforts and in places where making a traffic stop is unsafe. Police officers or trained civilian employees review the pictures or videos to verify that an infraction has occurred. If there's clear evidence that this is the case, tickets are issued to the owners of the offending vehicles.
Why are red light cameras used?
Because so many traffic accidents involving fatalities occur when drivers run red light signals, red light cameras are an effective way to monitor these intersections without the need for officers. According to the Insurance Institute for Highway Safety (IIHS), 928 people were killed in crashes that involved running a red stoplight in 2020. 
How effective are red light cameras at reducing accidents?
Studies have shown that red light cameras are very effective at reducing the number of accidents that occur in intersections when a driver runs a red light. According to the IIHS, a 2017 study that "compared large cities with red light cameras to those without found the devices reduced the fatal red light running crash rate by 21% and the rate of all types of fatal crashes at signalized intersections by 14%."
In a 2002 study conducted in Oxnard, California, there was a 29% reduction in injury crashes at intersections with traffic signals using these devices.
Are red light cameras the same as speed cameras?
Speed cameras are similar to red light cameras in that they're automated ticketing systems that detect and issue violations. However, speed cameras issue tickets for speeding violations instead of red light violations.
The placement of both types of cameras is vastly different. Red light cameras are found in busy intersections and speed cameras are usually placed in less-populated areas where residents have complained about speeding.
Are red light and speed cameras legal in my state?
Red light cameras are legal in the following states:
Alabama
Arizona
California
Colorado
Delaware
Florida
Georgia
Illinois
Iowa
Louisiana
Maryland
Missouri
New York
North Carolina
Ohio
Oregon
Pennsylvania
Rhode Island
Tennessee
Texas
Virginia
Washington State
Washington DC
Speed cameras are legal in the following states:
Alabama
Arizona
Colorado
Georgia
Illinois
Iowa
Louisiana
Maryland
New Mexico
New York
Ohio
Oregon
Pennsylvania
Rhode Island
Tennessee
Washington State
Washington DC
Red light and speed cameras are prohibited in the following states:
Maine
Mississippi
New Hampshire
South Carolina
Texas
West Virginia
States with specific rules:
Nevada prohibits the use of cameras unless they're being operated by an officer.
In 2019, Texas enacted a bill banning red light cameras, but some cities with existing contracts continue to use them.
In most states, red light cameras and speeding camera tickets do not affect insurance rates. This is because most states treat these as non-moving violations, which makes them similar to parking tickets and broken taillight tickets. So long as the driver pays the fine, these tickets don't appear on the driver's record. It's important to pay these fines in a timely manner to keep them from appearing on your driving record.
There are currently three states that treat photo-enforced tickets the same as regular moving violations: Arizona, California, and Oregon. In these states, your auto insurance premiums could be affected if you receive such tickets.
Arizona: Drivers receive 2 points for red-lit camera infractions and 3 points for speeding camera infractions.
California: Drivers receive 1 point for red light camera infractions.
Oregon: Drivers receive Class B traffic offenses for red light camera infractions.
The following dates have bans that explicitly forbid car insurance companies from calculating premiums or raising car insurance rates due to red light camera infractions:
Delaware
Georgia
Maryland
New York
North Carolina
Ohio
Pennsylvania
Tennessee
Virginia
How much are red-light tickets?
In most states, the fine for a red-light ticket is around $100. However, in some states such as California, the fines can be quite high. In California, the fine for making an illegal turn on a red light can cost up to $250 and the fine for going through a solid or flashing red light can cost up to $500. No matter which state you live in, paying the fine in a timely manner is important to avoid having it go on your driving record. 
Can I refute a red-light ticket?
There are some circumstances where red light camera tickets will be dismissed. Sometimes red light cameras make mistakes. If you receive a citation in the mail, it should be accompanied by photos and a web address where you can view videos.
Check the evidence presented to you to make sure that you're the person at fault. If not, you have valid grounds for disputing the ticket.
If someone else was driving your car when the red light ticket was issued, you can contest the ticket. In most states, the driver is responsible for the violation–not the owner of the vehicle. You'll need to submit an affidavit swearing that you weren't the person driving the vehicle when the violation occurred, and the ticket should be dismissed.
If the ticket is dismissed and you live in a state where auto insurance companies can increase rates for such violations, be sure to let your insurance company know of the dismissal.
The best policy is to drive safely to reduce the risk of running a red light with or without red light or speeding cameras.
This article has been reviewed by licensed insurance industry expert Moshe Fishman.
If you've ever wondered how important it is to pay your car insurance on time, here's a startling statistic. Drivers who let their insurance coverage lapse pay on average 18% more for car insurance than drivers who don't. So, lapsed insurance may prove expensive. But, it is an insurance rate increase that is avoidable.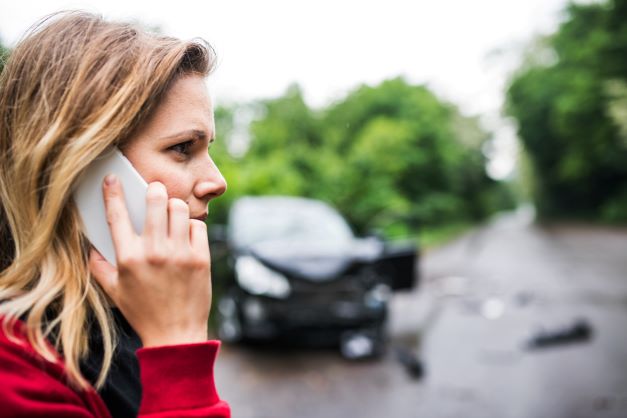 Not only is it illegal to drive without insurance in most states, but getting into a serious accident when your coverage has lapsed could spell financial disaster. Learn why it's important to ensure your coverage never lapses and what you can do if you've let your car insurance coverage lapse.
What is a lapse in car insurance?
A car insurance lapse occurs when you have a car registered to your name, but don't have insurance for it. If your registered car is uninsured, that is certainly against state law.
This lapse in coverage can result from not making your car insurance payments in a timely manner or if your insurer drops your coverage and you don't get it renewed from a different insurance provider.
Most car insurance companies have what is called a "grace period." This is the period of time between the non-payment of your car insurance and when your insurer cancels your insurance.
The grace period will vary by state and insurer and ranges from one to thirty days with the average being ten days. However, some insurers don't offer a grace period; in New York state, a grace period isn't allowed for car insurance under any circumstance.
What happens if I miss a payment?
When you miss a payment, insurance companies will immediately notify you about the missed payment. It's imperative to follow up with your insurance company and either make the overdue payment or arrange a payment plan with your insurer. If you're consistently missing or making late payments and your insurer decides to cancel your coverage, they'll notify you in writing.
If your policy is being canceled due to non-payment and you don't pay the balance within the time indicated in the written notice, your insurance will be canceled. If you don't sign up for a new policy with the effective date of coverage overlapping with the last day of coverage of your previous policy, your insurance will lapse.
Is suspending my coverage an option?
There are some situations where suspending your auto insurance is an option if you own your car, but you shouldn't use it for an extended period. For people who've been deployed overseas or who are temporarily living abroad, suspending your coverage is a good idea. Not all insurance companies allow coverage to be suspended, and for those that do, you may need to provide them with an affidavit from the DMV stating you won't use your car during the suspension.
What happens if my car insurance lapses?
When your car insurance has lapsed, you're essentially driving without car insurance which can bring about significant financial and legal consequences.
Fines: If you're pulled over when driving without insurance, expect to pay a hefty fine depending on which state you live in. For a first-time offense, the fine for driving without insurance can be as much as $1500 with the average fine in the $400-500 range.
Suspended License: In most states, driving without insurance will result in the suspension of your driver's license. This suspension will remain in effect until you sign up for auto insurance.
Jail Time: Even if you're a first-time offender, you could face jail time for driving without insurance in these states: Arkansas, Connecticut, Georgia, Kansas, Kentucky, Maryland, Massachusetts, Michigan, New Mexico, New York, Oklahoma, South Dakota, West Virginia, and Wyoming.
Revoked or Suspended Vehicle Registration: Insurance companies are required to notify the DMV when lapses in coverage occur. Failure to provide proof of insurance to the DMV will result in your car's registration being suspended or revoked. You may need to turn in your license plates to the DMV, but this could vary from state to state.
Impounded or Repossessed Vehicle: Depending on which state you live in, your vehicle may be impounded if you're caught driving without insurance. Your lender or leasing company can also repossess your vehicle.

What are the financial consequences of driving with lapsed coverage?
Even if your coverage lapses by a day, expect to pay higher insurance premiums after a lapse in coverage. You'll no longer be eligible for continuous coverage discounts. And because insurance companies assume people with gaps in coverage are higher risk, even if your driving record doesn't mark you as a high-risk driver, your premiums could increase substantially even if you're not in an accident during the gap in coverage. In some states, you may need to carry an SR-22 which will increase the cost of your policy. Your new car insurance quote will reflect that increase.
If you're in an accident and it's your fault, you'll have to pay for all the repairs to your vehicle and the other driver's vehicle. Your canceled auto liability policy would have taken care of them. These bills can add up quickly even for a minor fender-bender.
If you cause a major accident, you'll not only be responsible for the cost of repairs, but you could also be accountable for the medical bills incurred by the other driver and the vehicle's occupants. You're also at risk of being sued by the other driver and if you don't have the money to pay a judgment if they win their case, they could go after your assets.
How does auto insurance reinstatement work?
Check with your previous insurer to see if you can get your previous policy reinstated. They may require you to pay the entire premium in full, pay additional late fees, and policy surcharges.
The likelihood of having your policy reinstated by the same company is higher if you've been in good standing with your insurance company and if the amount of time your policy lapsed is short.
If your previous insurer won't reinstate your previous policy, you'll need to shop around for a new insurance provider.
Final thought
Even if you're not pulled over or in an accident while driving without insurance, the financial burdens can be significant, and the ramifications can last for years. To avoid a lapse in coverage, be sure to pay your bill on time. When switching insurers, make sure there are no gaps in coverage.
This article has been reviewed by licensed insurance industry expert Moshe Fishman.
We've all been there, walking through the car lot, staring in amazement at the beauty and technological advances of so many cars. Eventually, your eyes land on a particular vehicle that has your name written all over it. You want to take a test drive! Now, your car buying process has started, but your information research and buying decision are ahead.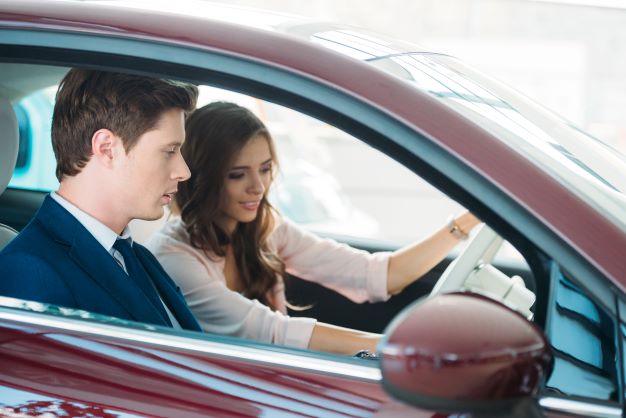 After asking about things like price range, warranty, fuel economy, and features, you jump into your dream car and buckle up to take a test drive with the salesperson. And off you go! Oh yes, you might need to schedule an appointment for that test drive, first. Car dealerships differ in that regard.
Test driving a new car can be exciting, but it's also important to know how to evaluate the experience and what to look for as you take it for a spin. Here are a few tips to help you successfully try your vehicle on for size and ensure an effective buying decision process!
What's the car's history?
First things first! Is this a new or used car? If you are considering a used car purchase, ask the salesman for a report of the car's history or you may want to check its history with a service like Carfax. You'll want to expose any hidden issues that could cost you money and extensive repairs.
A car history report will reveal a previous accident, theft, flooding history, and more using the car's VIN (Vehicle Identification Number). Typically, this type of vehicle report will include a review and evaluation with dates, details, and locations.
For example, as the prior owner had some of the higher mileage services performed? On higher mileage cars, the timing belt and spark plugs will need changing, and these changes may be costly.
Get ready for the test drive.
Before you even get behind the wheel, take a few minutes to look over the car. Check out the exterior, interior, and all the features. This will help you understand what the car offers and what to look for while driving. You may even consider doing research for the model that you've got your eye on before you even step foot on the car lot.
Make a list of questions to ask the salesperson by thinking about what's important to you. Are there A/C vents in the back seat area? What size is the gas tank? What about plugging in your electric vehicle? What type of charging is required?
Try to schedule the test drive for at least half an hour to allow you enough time to see if the car is a good fit. It's important to make your test drive pay dividends in your purchasing decision.
Factors to consider as you evaluate the vehicle.
When test-driving a car, it's essential to consider various factors to make the best decision for your needs.
Know your comfort zone.
How comfortable is this vehicle? Be sure to sit in all the seats and try out all the features. See if the seatbelts fit snug, check the legroom, and check your view out of the windows. Can you comfortably reach the gas pedal and all the other controls? What about the feel of the steering wheel? Does it feel comfortable in your hands?
You should be able to operate all controls efficiently as you sit in an upright position with good visibility without straining your neck or back. Although somewhat obvious, all of these elements are essential to comfortability.
If you can, try to find a route with different types of surfaces. This will help you to judge how well the car handles on different types of pavement. Feeling every bump on the road should raise a red flag.
Evaluate acceleration and braking.
You'll also want to pay attention to how fast or slow the car accelerates, how well it handles corners, and how it brakes. Note how smooth the car feels when taking off, whether or not you feel any lag in speed, a loud screaming sound, and how fast it accelerates. Are there odd noises at certain engine speeds? You'll want to make sure the car responds quickly to your acceleration, and that it doesn't move erratically.
Test out the brakes by applying a range of pressure motions-- try braking slowly and more suddenly. Do the brakes gradually stop the car, or do they jerk it to a halt? Do they make any strange sounds?
Also, consider the car's powertrain - does it have enough power for your needs? And is the powertrain something you're comfortable with? If you're not used to a certain type of powertrain, it can be jarring when driving this type of car for the first time.
Even if you are comfortable with the type of power train, poor acceleration may indicate issues with fuel injectors, fuel pump, or other critical and costly engine parts.
Acceleration problems, low miles per gallon performance, and similar issues may lead you to an evaluation of alternatives.
So, take the time to evaluate different powertrains and see which one you feel most comfortable with. In addition, consider if the car is an electric car, hybrid, or gas-only powered and if it fits your budget and your lifestyle.
Try a variety of roads.
When test-driving, it's important to try all types of roads so you can get a feel for how the car performs on different surfaces. For example, try to drive on the highway, city streets, and even bumpy, rough roads to see how the suspension holds up. Take note of any unwanted road noise, or other noises, when going over bumps and if you can feel each bump in your seat.
You want to make sure you're getting the most for your money, and that means trying it out on different surfaces and conditions. What happens when you drive over bumps and potholes in the road? Are the gears easily transferred while driving on a slippery street? Can you safely control the car on different surfaces?
Focus on steering and handling.
Check out the car's steering by taking varying types of turns at different speeds while paying attention to how well you can control it. Does the car respond to your turning smoothly, without any lagging? If not, there may be an issue with the power steering system. Or does it understeer or oversteer when taking corners?
If these control aspects don't feel smooth, this could be a problem. You don't want to feel like the wheel is fighting your turning efforts. The car should handle without any problems when turning corners and going over bumps. After all, your drive experience should leave you feeling secure and confident in this vehicle.
What about the view from the driver's seat? Make sure to check for blind spots, after properly adjusting your side and rearview mirrors. Even if this car has a backup camera, good rear and side visibility for the driver is critical.
What to do after the test drive.
Now that you have had a chance to test drive the car, it's important to think about what comes next. Most people will either buy the car or move on to the next one. If you do decide to buy the car, make sure you have all the necessary paperwork in order, such as your driver's license, proof of insurance, and registration (for trade-in).
If you're not sure if the car is right for you, or you just want to take a break from thinking about it, go home and think about your decision. Sometimes it's helpful to talk to friends and family about your options. Just sleeping on it will help as you wake up to a fresh line of thinking.
Don't rush to make this large purchase. Make sure you take your time and look at the pros and cons. Buying a car is a big decision, and it's important to make sure it's worth the purchase.