This article has been reviewed by licensed insurance industry expert, Moshe Fishman.
Borrowing and lending cars between friends and family happens every now and then. Say a friend's car is in the shop and they need to borrow your car for a day to get to work. Or you've borrowed a family member's SUV to pick up furniture that won't fit in your compact car. But, whether you loan your car or are borrowing someone else's, some interesting questions arise.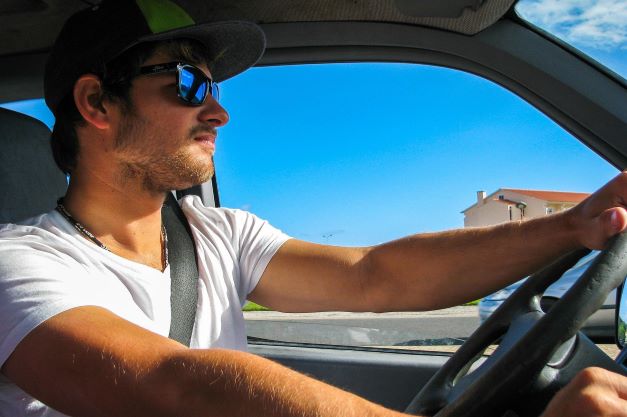 Have you ever thought about whose insurance would be responsible if you got in an accident while borrowing a car? What if there were additional property damages? What if a friend borrowed your car and it was stolen while in their possession?
Does your car insurance coverage cover you in these situations? Did you check with your insurer before loaning or borrowing?
You might be surprised to learn that in most states, auto insurance follows the car and not the driver. In other words, if your friend borrows your car and crashes it, your insurance will kick in to cover the damage, not theirs. Before borrowing a car or lending it out, it's important to understand the ramifications of what could happen to your (and your friend's) insurance in case an accident occurs.
Insurance follows the vehicle, not the driver.
Usually, car insurance claims for accidents that arise from the use of your car will go through your insurance when:
The driver had your permission to drive/borrow your car
The driver was at fault for the accident or incident
The driver has their own auto insurance policy and a license
The driver doesn't regularly borrow your car
What if your insurance maximums won't cover the extent of the damage to the vehicles or the entirety of the medical bills? For example, let's say your friend causes an accident that results in $15,000 worth of damage to the other driver's car, but your policy limit is $10,000.
Your friend's insurance should pick up the remaining $5,000. Think of your insurance as the primary coverage, and your friend's insurance as secondary coverage if your coverage limits are maxed out when the repairs and medical bills exceed your maximum coverage.
Although the costs associated with an accident may be covered by both insurers, filing a claim will inevitably cause your rates to go up when it's time to renew. Your insurance premium could go up substantially if your friend has been borrowing your car on a regular basis and your insurance company wasn't aware of this arrangement. They might even cancel your policy.
There are other potentially serious claim issues that could arise depending on the circumstances of the incident. Let's say your friend was under the influence or texting someone when they caused an accident in your car. Or, what if you lend a car to a family member who has numerous tickets and traffic violations. Your insurance might deny these claims altogether, in which case you would be held liable for all medical bills and damages, not to mention potentially subject to a lawsuit.
Include car borrowers on your policy.
If you live with family members or roommates who borrow your car regularly, it's a good idea to include them on your policy. However, including additional drivers on your car insurance policy may result in a higher premium. A young roommate with a poor driving record might cause it to go up. Adding an older family member with a solid driving record could lower it.
There are currently 8 states where insurers can reduce coverage limits for anyone who's not specifically listed on your policy. These states include California, Colorado, Michigan, Missouri, Ohio, Oklahoma, Pennsylvania, and Washington. What this means is that the coverage could be reduced to state minimums if you've purchased a high amount of liability coverage. To avoid this entirely, include any non-household members who borrow your car on your policy.
State to State Variations
Medical payments coverage, uninsured/uninsured motorist coverage, and personal injury protection (PIP) requirements and how they apply to claims can vary from one state to another. These state variations make it difficult to figure out fiscal responsibility when it comes to injuries caused by an accident.
For example, the requirements for PIP coverage vary from state to state. Some states require it, and some states allow drivers to decline it. Contact your auto insurance company to learn about your PIP and uninsured motorist coverage, and how it applies if someone borrows your car.
When your insurance might deny claims.
Depending on the situation, your car insurance may not kick in when your car has been borrowed and is involved in an accident. Before handing your car keys to anyone who's not on your policy, it's vital to ask your insurance company about any exclusions, exceptions, or limitations to your policy with regards to car lending. These exceptions include:
Lack of permission to borrow your car: If a driver uses your car without permission, your insurance won't cover damages or injuries.
Lack of a valid license: If your friend or family member is in an accident and doesn't have a valid license, and you gave permission to let them drive it, your insurance company might deny the claim.
Household members: If a household member (family member, caregiver, or roommate) isn't listed on your insurance policy and causes an accident, they may not be covered.
Commercial activity: If anyone borrows your car to engage in commercial activity (for example, as an Uber driver or Instacart delivery driver), your policy is unlikely to cover any ensuing accidents.
What if someone borrows my car and gets a ticket?
If your friend gets a ticket for speeding, it'll go on their record and won't affect your insurance policy. However, violations picked up by red-light and traffic cameras are the responsibility of the vehicle's owner.
What if someone borrows my car and it's stolen?
If you have comprehensive coverage and gave your friend permission to borrow your car, your comprehensive coverage should pay in the event of theft.
What about an accident your friend was involved in, but it was determined that it was not their fault? If the other driver (not your friend) is at fault, then their insurance would kick in to cover the damage.
Make an informed choice.
Before you decide to loan your car out to a friend, be sure to ask about their insurance coverage and whether they'd be willing to help pay for any damage if they cause an accident in your car.
Make sure they're licensed and insured and ask about their driving history. Numerous accidents and tickets are red flags that it's best to let your friend find another solution. Still in doubt? Then contact your insurance company and get the facts.