This article has been reviewed by licensed insurance industry expert, Moshe Fishman.
Customer loyalty is a familiar concept to consumers. It's the idea that customers who are happy with the goods and services a company provides will tend to stay with that company, even though a better price may be available. Loyal customers would rather pay a bit more for excellent service and quality products. The concept of customer loyalty is at the heart of what is called price optimization, which is unfamiliar to most car insurance buyers.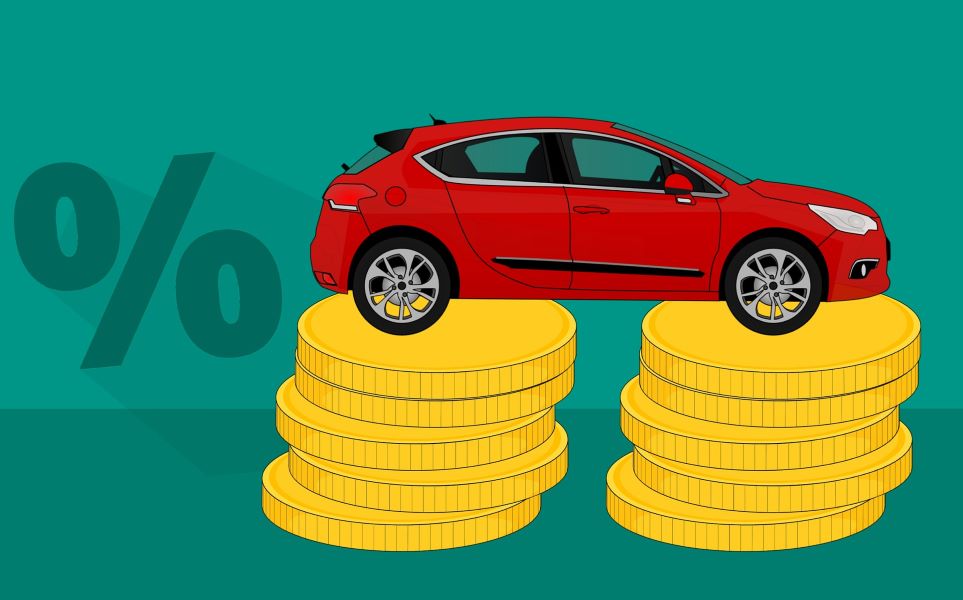 What is Price Optimization?
When it relates to auto insurance, price optimization occurs when insurance companies raise the premiums of "loyal" customers because they are less likely to shop around for lower rates. Using personal data compiled on its customers, complicated algorithms crunch the data to figure out the likelihood that a person will stay with their current insurance company—even if their premium increases.
In a nutshell, price optimization is a way for insurance companies to analyze a different type of risk assessment. While it sounds like a nefarious practice, price optimization is fairly common and widespread across various industries.
What data is analyzed?
Every auto insurance company looks at a specific set of factors to figure out policy premiums based on risk assessment. These factors include the insured's age, gender, driving history, length of commute, zip code, type of car they drive, whether it's kept in a garage or parked on the street, and more.
Insurance companies that practice price optimization still take these parameters into consideration, but they also factor in an entirely different set of unrelated, personal data. This data includes things like your web browsing history, how often you buy a new cell phone, which items you purchase at the grocery store, which cable provider you use, and much, much more. After evaluating this personal data, an algorithm determines the likelihood you'll switch to a new insurance company if your current insurance company raises your rate.
Who is affected?
If you're wondering how widespread the practice is, the North America Auto Insurance Pricing Benchmark Survey in 2013 found that 45% of insurance companies with more than 1 billion in annual premiums utilized price optimization. In addition, a 2019 lawsuit in California against one company, awarded a whopping 40-million-dollar settlement to customers who were affected by price optimization strategies.
Twenty states have made price optimization illegal, and the Consumer Federation of America (CFA) has advised all other states to follow suit. The states where it is illegal include Alaska, California, Colorado, Connecticut, Delaware, Florida, Indiana, Maine, Maryland, Minnesota, Missouri, Montana, Nevada, Ohio, Pennsylvania, Rhode Island, Vermont, Virginia, Washington, and Washington, D.C.
Unfortunately, price optimization is more likely to target low-income people. According to a Consumer Federation of America press release, research shows that lower-income insurance customers do not tend to compare quotes. Higher-income consumers, however, do make it a point to compare rates. Market analysis is used to incorporate and segment customers based on price elasticity flexibility and resistance, making poor insurance buyers "immediate targets for unnecessary rate hikes."
But using market analysis is something that many companies and industries generally use to set pricing of products and services. And the insurance industry is no exception.
Insurance company outlook
The idea that price optimization is widespread is a controversial one, even within the industry itself. Insurance assessors and regulators tend to disagree on whether the practice is used, and to what extent. Whether an insurance company utilizes price optimization can be difficult to discern. The Insurance Information Institute, says that using price optimization tactics isn't wrong and that few consumers have raised concerns about it.
Insurance companies insist there are legitimate reasons to raise premiums or to charge one customer more than the next guy. Many insurance companies claim that what may seem like unwarranted premium increases are caused by the need to offset risks and recoup costs. These costs include discounts that are offered to new policyholders and the expense of underwriting policies annually to existing policyholders. In addition, many companies insist that they value, appreciate, and reward their loyal customers.
Don't blindly trust pricing
Consumer Reports refers the practice of price optimization as the "schmo tax." The reason: "It exploits consumers who are either unable to shop around or blindly trust the myth that insurance companies reward long-term customer loyalty with discounts." So how can you protect yourself against this practice?
Shop and compare car insurance
Although spending hours comparing auto insurance rates isn't anyone's idea of a good time, the mere act of comparing rates will automatically guard you against price optimization. Your insurance company will get the hint that if they raise your rates, you're likely to go elsewhere.
Fortunately, new technologies and insurance platforms like the 5 Minute Insure website now save customers an enormous amount of time and help them to make better-informed choices. You're able to see price comparisons side by side from top-rated insurance companies. This process helps car insurance buyers choose better coverage options and many times will help them save on premiums.
So, exactly how often should you compare rates? When it comes to guarding against price optimization, the sweet spot is to price shop before your initial renewal period. After that, compare prices every two years.
In addition to price comparing, here are some additional things you can do to minimize the risk of price optimization.
Don't change insurers too frequently
Don't change insurers if the difference in premium is minimal. Shoot for 10-15% savings and stay put for savings less than that
Don't change insurers if you have new risks that your current insurer isn't aware of. For example, a decrease in your credit score or a longer commute
Compare rates after major life events such as buying a new car or adding a young driver to your policy
Bundle all your policies together (auto, home, life, boat, motorcycle, etc.) and use the same agent
Pay your premium in its entirety upfront
Enable autorenewal on your policy
Don't let your policy lapse or get canceled
Not just about insurance costs
Cost shouldn't be the only factor that determines which insurance company you choose. The company's reputation and customer service speak volumes and are factors that will contribute to your satisfaction level as a customer. And in the unfortunate event that you need to use your insurance, a company that makes the claims process easier on you during a stressful time is worth paying a little extra.