This article has been reviewed by licensed insurance industry expert, Moshe Fishman.
If you've recently rented a car, you've undoubtedly seen the option to rent a car from a car-sharing service like Turo or Zipcar. Maybe you've already rented a car using one of these sites. For car owners who don't use their cars often, renting your car on a car-sharing website can be an effortless way to make extra money.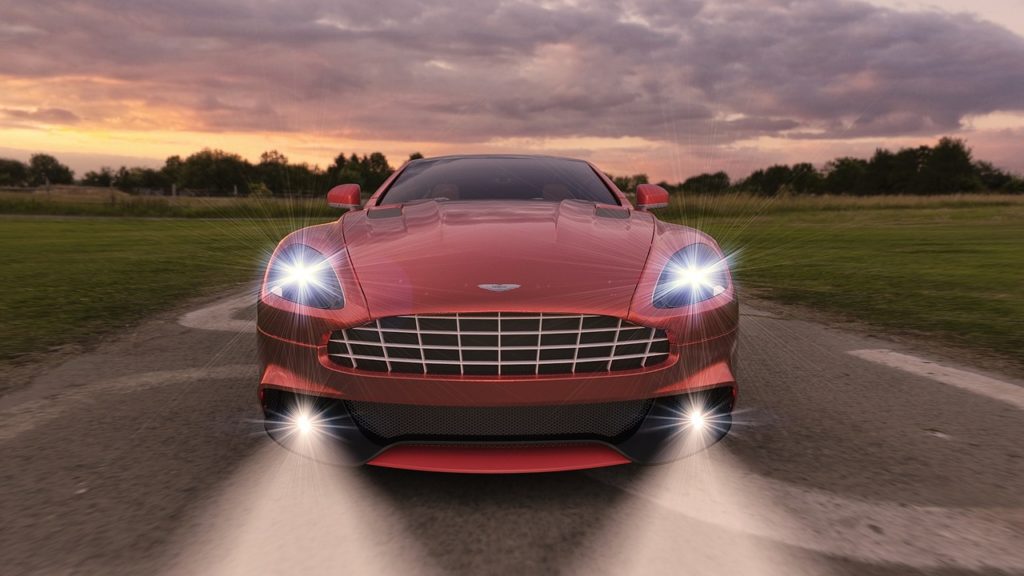 Believe it or not, the idea of car sharing has been around for a while. Recently it has become more popular in part due to the pandemic and increasing demand for more flexible options when renting a car. Using a car-sharing service provides more convenience, flexibility, and accessibility than using traditional car rentals.
What is car sharing?
Car sharing is a type of rental car service where one vehicle is used by multiple people for multiple purposes. Called "peer-to-peer rentals," these rentals between private parties are facilitated by third parties. Some popular car-sharing websites include Turo, Getaround, Zipcar, and JustShareIt although it's estimated there are two dozen different car-sharing programs in the U.S.
The concept of car sharing is ideal for those who don't own cars as well as for car owners who want to earn income from vehicles they don't use often. For example, someone who telecommutes or who only needs to drive to the office a couple of times per week can earn money as they work remotely. Sharing your car becomes a side hustle to generate passive income.
Car sharing programs are different from ridesharing apps such as Uber and Lyft, as these provide rides in vehicles driven by car owners who are paid to pick up passengers. On the other hand, car sharing is renting your car out to a stranger who will drive the vehicle themselves. You may need to deliver the car to your renter, or they may pick up and drop off the car themselves.
You're probably wondering, how much money could I make by renting my car out? Is the additional cash flow worth the potential risks and headaches? What kind of car insurance do I need to make sure I'm covered? Read on to discover the pros and cons of renting your car out through a car-sharing service.
Does my personal car insurance cover car-sharing services?
Unfortunately, your personal auto insurance policy will not cover your car when you rent it out to third parties. This is because car insurance policies prohibit the use of personal vehicles for commercial use or profit.
The commercial use of your vehicle is different than letting a friend or family member borrow your car. Commercial use means making a profit through the use of your personal vehicle by using your car for delivery services, car-sharing programs, or other business uses. In essence, you have become a car rental company.
However, car-sharing services provide insurance that protects not only the owner, but the person renting your car, and everyone involved in the rental process. The insurance coverage offered by the car-sharing companies typically includes:
Comprehensive and Collision Coverage provides coverage in the event of theft and damage to the vehicle. Exceptions to this coverage include normal wear and tear, delivery of the vehicle, pre-existing damage, or personal items left in the vehicle. The amount of coverage provided reaches a certain limit as determined by the specific car-sharing service, but supplemental comprehensive coverage is also available.
Liability Coverage typically provides up to $1 million in liability coverage for both the car owner and the person renting the car. The time liability coverage begins to take effect may vary among individual car share companies. It might start as soon as you're in the process of delivering the car to the renter. Or it might not start until they have the car in their possession.
Uninsured/Underinsured Motorist Coverage provides coverage if an accident occurs with an uninsured motorist. The car-share company will require this insurance if you live in a state that requires it on a personal car insurance policy. The coverage amount doesn't usually exceed your state's required minimum coverage.
Personal Injury Protection typically doesn't exceed your state's minimum required coverage limits. This type of coverage covers medical expenses after an accident.
Reading the fine print.
When signing up with a car-sharing service, car owners should take the time to read the fine print and be aware of the limitations of the insurance provided. For example, car-sharing companies can get out of paying claims by declaring a vehicle "not fit" if the owner hasn't had the car properly serviced.
Prospective owners thinking of renting their cars out might not want to rely solely on the coverage provided by the car share company. Consider purchasing a commercial insurance policy to properly ensure that both you and your car will be protected in the event of theft, vandalism, or accidents.
Pros for car owners utilizing car-sharing services:
Additional income: Car sharing can be a terrific way to generate extra income for car owners. Typical earnings for some can average up to $900 a month or more.
Good for the environment: Car sharing reduces the number of vehicles not only on the road but also helps to reduce the number of vehicles that are produced. This results in water conservation and reduced greenhouse gas emissions and carbon monoxide pollution.
Car sharing company protections: Car-sharing companies provide insurance coverage to car owners and may install anti-theft technology to monitor vehicle locations. They also conduct thorough pre-screening on potential renter participants including full background and DMV checks.
Owner flexibility: You have the flexibility to make the program work for your needs by choosing when your car is available for rent. You can also choose to meet the renter in person to exchange keys and conduct your own personal screening.
Cons for car owners who participate in car sharing:
Potential loss of personal car insurance: Your car insurance company will likely cancel your policy or even revoke your coverage retroactively if they learn you're participating in a car share service. Only three states–Washington, Oregon, and California–have passed laws prohibiting insurance companies from dropping car owners for car sharing.
Car maintenance: Car owners must properly maintain their cars, keep them clean both inside and out, and ensure their vehicle meets state inspection guidelines.
Communication is key: You need to be readily available and responsive to the person renting your car at all hours of the day. Answering emails and responding to reservation requests can be time-consuming.
Loss of personal use: The inconvenience of loss of personal use: It can be highly inconvenient to not have your car if a sudden errand or emergency comes up. If your car is damaged in an accident or (worst-case scenario) is totaled, you'll not only suffer the inconvenience of not having your car, but you'll also miss out on the income from the car-sharing program until it's fixed or replaced.
The Bottom Line
Renting your car through a car-sharing company can be an easy way to generate income for those who don't use their cars often. But car owners should do their due diligence before signing up to ensure they'll be properly covered against loss.