This article has been reviewed by licensed insurance industry expert, Moshe Fishman.
Vacation rental websites like Airbnb, and Airbnb alternatives Homeaway, Vrbo, and Booking.com have revolutionized the travel industry and it's easy to see why. For certain travelers, the idea of staying in a house or condominium instead of a hotel while on vacation has a lot of appeal. People like the idea of staying in a "home away from home." Especially if your home is in a vacation destination area.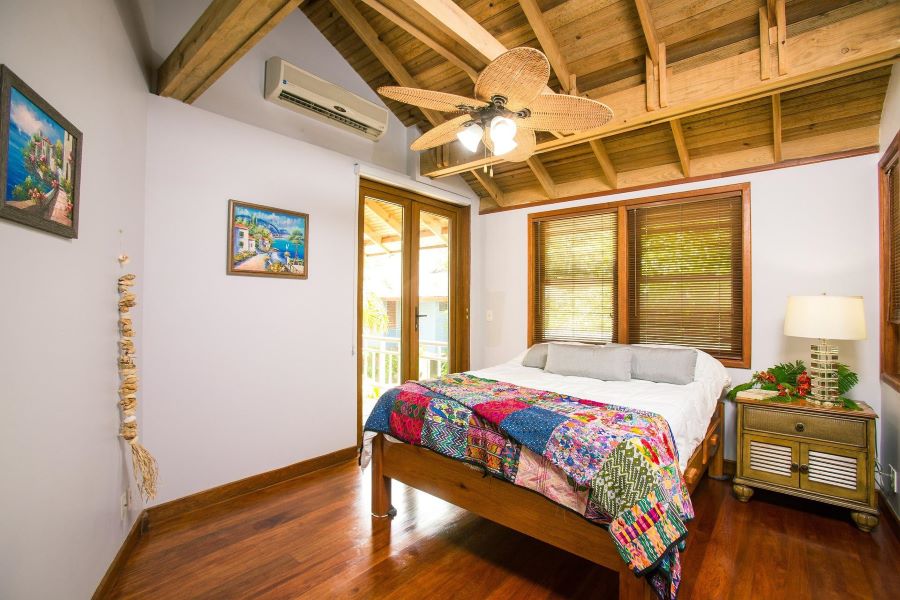 A house or condominium provides amenities that hotels typically don't provide such as a full kitchen, outdoor space, or a private pool. Vacation rentals can also be cheaper than staying in a hotel, especially when traveling with a group of friends or family. If you've thought about turning a property that you own into a vacation rental, read on to discover what you need to know.
What is Airbnb?
One of the most popular rental sites is Airbnb, which provides an online marketplace for lodging, primarily homestays and vacation rentals. It connects homeowners who want to rent out their homes or a shared space with travelers who are looking for accommodations in specific places. Airbnb has more than 5.5 million listings in 220 countries and 100,000 cities around the world. Like its competition, the company charges service fees for every booking on its website.
Vacation rental vs. conventional rental
You may be wondering why anyone would want to host their property on a hosting platform compared to a traditional rental. Depending on the rental market, doing so could potentially reap more profits than having potential tenants paying rent.
For example, let's look at the Los Angeles market. The average rent for a 1-bedroom apartment is $2400. On a 12-month lease, the homeowner would make $28,800 per year.
The average Airbnb rental rate in Los Angeles is $160 per night with an average occupancy rate of 60%, which amounts to $35,500. This is a substantial increase compared to a conventional rental. However, the profits are dependent on the occupancy rate.
In New York, however, the average rent for a 1-bedroom apartment is $3800. On a 12-month lease, the homeowner would make $45,600 per year. The average Airbnb rental rate in New York in 2021 was $216 (up from $184 in 2020) per night with an average occupancy rate of 60%, which amounts to $47,304.
This is still an increase compared to a conventional rental but less than the Los Angeles market example. And again, the profits will depend largely on the occupancy rate.
Pros and cons of renting your property as a vacation rental property
Like just about anything else, there are both advantages and disadvantages to renting out your house as a vacation rental. Here are some things to consider:
Pros:
Potentially higher profits compared to traditional rentals.
The homeowner isn't dependent on long-term tenants.
Advertising, for example on Airbnb, means you don't have to pay to list your property.
Homeowners can set the price and adjust for low- or high-season travel.
Potentially less work for the homeowner.
Cons:
Higher upfront costs due to furnishings, bedding, and décor.
Higher operating costs for maintenance, upkeep, laundry, housecleaning, landscaping, and utilities.
No guarantee of a steady stream of income.
Managing your rental can be a relentless job, unless you use a rental property management service.
How to manage your rental property
Let's face it, being a rental host is a lot of work. You'll need to be available 24 hours a day, 7 days a week to respond to guests' needs quickly. Or, you will need to hire a property management company, at your expense.
Just like a traditional rental, there's always the potential for a backed-up toilet, a noisy neighbor, non-functioning Wi-Fi, or a broken appliance. A guest who's not satisfied for any reason will let you know. And not acting quickly has the potential for the guest to leave a negative review or demand a refund.
Being a successful host requires different skills such as marketing, customer service, excellent communication, experience in property management, and using an effective rental agreement that outlines the terms and conditions of the rental. Successful listings must show well online and must look just as good in person when the guest arrives. Some property owners use the services of a professional photographer to capture the natural beauty of their property.
As a host, it's in your best interest to always maintain your rental to a high standard. Depending on the circumstances, the hosting website may tend to side with guests and will hold you accountable for reasonable guest complaints.
Required taxes on your vacation rental
Most states require the owners of rental homes to charge and collect state sales and lodging taxes on the income they earn.
Sales Tax: Your city may require you to collect sales tax from guests. These taxes go by different names and may be referred to as bed tax, lodging tax, hotel tax, room tax, or occupancy tax.
Income Tax: Running a rental property makes you a small-business owner and as such, you'll need to report your income and expenses on your federal tax return. On rentals that earn more than $600 per year, Airbnb and other such websites will send both you and the state a form 1099-K.
Tax Deductions: You might be able to claim certain deductions on expenses associated with your Airbnb rental such as the mortgage or rent on the property, property insurance, property repairs, cleaning service fees, and utilities.
Rules and regulations for rental properties
The first thing you'll need to know is if rentals are allowed in your city and in your specific community. Check with the city or town where your property is located. Some cities have specific rules in place about what type of rental is allowed if they're allowed at all.
Some cities allow short-term rentals, for example, and some might only allow long-term rentals. A long-term or monthly rental is one that rents for a minimum of 28 days. You may need to get a license or permit before you're legally permitted to list your rental and start accepting paying guests.
If your property is subject to a homeowners association or a co-op board, you'll need to check to see if there are restrictions about renting your property on a short-term basis. They may not permit vacation rentals by owner. You can check your CC&Rs to find this information or inquire directly with your HOA or co-op.
Preparing your home to rent
When it comes to furnishing your rental, keep both comfort and aesthetics in mind. Here are some things you should consider to ensure your rental truly stands out from the competition.
One of the top complaints is an uncomfortable mattress. Invest in a high-quality mattress, pillows, bedding, and linens.
Keep the bathroom well stocked with toilet paper, towels, shampoo, and body wash.
Provide a comfortable TV viewing area with a smart TV that has streaming services such as Netflix or Hulu available.
Provide cooking basics such as salt, pepper, spices, cooking oil, and condiments.
Provide a well-stocked kitchen that has basic cooking equipment such as pots, pans, dishes, glassware, silverware, linens, and a coffee maker.
Invest in quality furniture that won't be damaged easily.
Consider installing a keyless entry to make the check-in process easy.
If your property is in a recreational area, provide recreational items for guests' use. For example, if your rental is near the beach, guests will appreciate the use of beach chairs, beach towels, boogie boards, coolers, and bicycles.
Listing your home on vacation rental websites
Take the time to create a listing that stands out on a site like Airbnb. The more details you can provide, the better. When writing your listing, be honest about any potential flaws and don't make claims about things that aren't true.
Highlight what's unique about your rental. Be sure to include numerous photos of the furnishings and the layout to give potential guests an idea of what to expect from your rental.
For property owners, being a rental host can be a lucrative and rewarding business. It's up to you to decide if the investments of your time and money will pay off in the end.
Insurance for your vacation rental
Be sure to check with your insurance company about whether your homeowners policy will cover your rental. If you are planning to rent out your house on an ongoing basis, you will likely need rental property insurance as well as liability. You should also check with your state for any requirements for supplemental insurance. In addition, you may want to shop around for insurance to compare rates.