This article has been reviewed by licensed insurance industry expert Moshe Fishman.
For some people, buying a used car can be a real challenge. After all, used cars have a history. Who knows where these cars have been and what secrets may be lurking under the hood and around the used car lot? But purchasing a pre-owned car doesn't have to be complicated.
If you follow a few simple steps, the process can be easy. Here are some helpful tips to get you behind the wheel of your next car.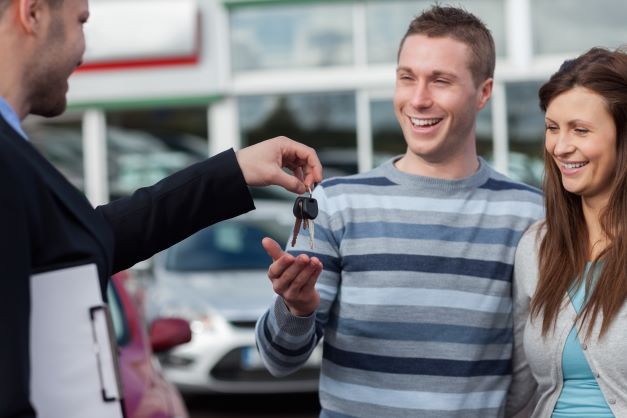 Decide what type of car
The first step in buying a used car is to decide what type of vehicle will fit your lifestyle. For example, do you need a family car, a work truck, or a sports car? Narrowing down your search options before you begin shopping will save you time, energy, and money.
Check your budget
Once you know what kind of used car you want to buy, you'll need to check your budget and figure out how much you can afford to spend on a vehicle. In other words, establish a price range in which to negotiate. In addition, you'll also need to pay for registration, licensing, and insurance.
Having enough money saved up to cover costs when buying your car will help you keep your finances in check. Understanding the total amount the car will cost to buy and drive will also help you narrow down your options.
Figure out the cost of ownership
When you're thinking about affordability, it's a good idea to consider regular costs associated with your car selection. For example, how much will it cost to fill the tank? How many miles per gallon? What about parts and maintenance? If you are buying from a private seller, ask directly about these costs.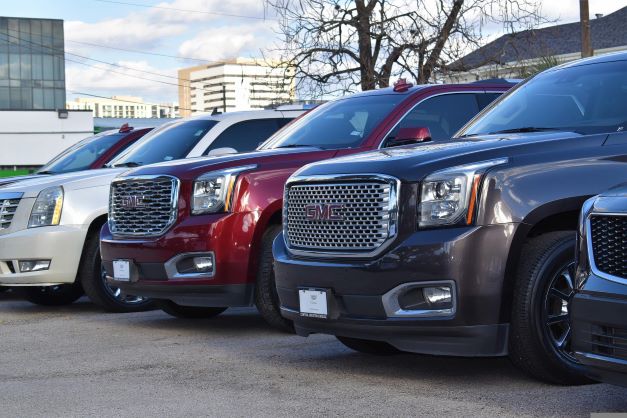 If you are planning to look for auto loans, consider the interest rate and other loan terms. Having a good credit score will be important here. Reach out to credit unions as well as banks. You don't want that monthly payment on the car loan to surprise you down the road.
Depending on your selected vehicle, the cost of ownership can be pretty high. For example, if you get a sports car, the cost of gas and maintenance will be much higher than if you get a family car. So, make sure you factor in the cost of ownership when deciding which car to buy. You don't want to end up spending more money on the vehicle than you originally planned.
Start your search
Searching for a new ride (used or not) is exciting! You may have been swayed by television ads and can picture yourself cruising down the road in a dream vehicle. Fortunately, shopping for vehicles is now easier than ever.
You can now search for vehicles online or go the traditional route and shop local car dealerships. Vehicles are also available from private parties.
But with these increased ways to buy comes increased opportunities for fraud. So, a word of caution: if the car seems too good to be true, you'll need to do your due diligence to make sure it's worth the investment.
Investopedia put together a list of recommended used car websites which they reviewed based on price, buyer resources, search tools, and reputation. Here are a few to consider:
Get a vehicle history report
To protect yourself from buying a pre-owned vehicle that is a lemon, consider purchasing a history report on the vehicle. This report will provide details about the car including information about title status, accident history/damage, repairs, previous ownership, recalls, and mileage/odometer readings.
Or, if you are checking pre-owned cars for sale at new car dealerships, look at certified pre-owned vehicles. These have passed a long checklist of tests specified by the manufacturer, will often have warranties and may be eligible for extended warranties.
Knowing this information before you buy a used car can help you negotiate a better price. Or skip the purchase altogether. It will give you peace of mind whether or not you buy the vehicle.
Check the car's condition
Be sure to check the car's condition. Look for any damage or signs of wear and tear. If there are any significant problems, you may want to reconsider buying the car. However, if the damage is minor, you can usually negotiate a lower price with the seller.
If you don't know much about cars but still want to check the car's condition before purchasing, you might consider hiring an auto mechanic to come with you to check out the car. A certified mechanic can diagnose the vehicle's health by looking under the hood for things like mechanical issues, missed or damaged parts, leaking fluid, worn-out tires, and rust damage.
Get a test drive
You don't want to buy a car that will give you a lot of problems down the road. After you've checked the car's condition and decided that it's in good enough shape to buy, it's time to take it for a test drive. This is your chance to see how the car drives to make sure it's a good fit for you. Pay attention to how the vehicle handles and whether or not it's comfortable to drive.
In addition, look at the vehicle's interior space, especially if you're going to be transporting people or things in it. You'll want to make sure there is enough room for your needs.
Negotiate a price
When you finally find the perfect used car for you, it's time to negotiate a price with the seller. This can be tricky, but you can usually get the price you want if you know what to say. Before negotiating a price, understand what you're willing to pay for the vehicle, both on the top and bottom end of your affordability range.
Doing so will help you not let emotions get in the way of making a good deal. When negotiating, always be polite and never lowball the seller. If you do, they may walk away, and you'll have lost your chance at getting the car.
Make sure paperwork is in order
Once you've agreed on a price with the seller, it's time to take care of the paperwork. This includes having the owner sign the title over to you and provide you with a written receipt. You may also have to get an emissions test done on the car in some states.
Be sure to do all of this paperwork as soon as possible, as you don't want to drive the vehicle without this being done first. You will also need to purchase insurance on your vehicle as most states require a minimum of insurance before you hit the road.
Register the car
Last but not least, you'll need to register the car. This will vary depending on your state, but you'll most likely need to go to the DMV and pay a registration fee. Again, be sure to have all of your paperwork with you, including the title, registration, and proof of insurance from your chosen insurance company. Some states may also require you to inspect the car before registering it.
Enjoy your car
Purchasing a used car can be a daunting task, but if you follow these tips, you're sure to find the perfect vehicle for you. Remember to do your research and consider all of your potential options before making a final decision.