This article has been reviewed by licensed insurance industry expert Moshe Fishman.
If you've ever wondered how important it is to pay your car insurance on time, here's a startling statistic. Drivers who let their insurance coverage lapse pay on average 18% more for car insurance than drivers who don't. So, lapsed insurance may prove expensive. But, it is an insurance rate increase that is avoidable.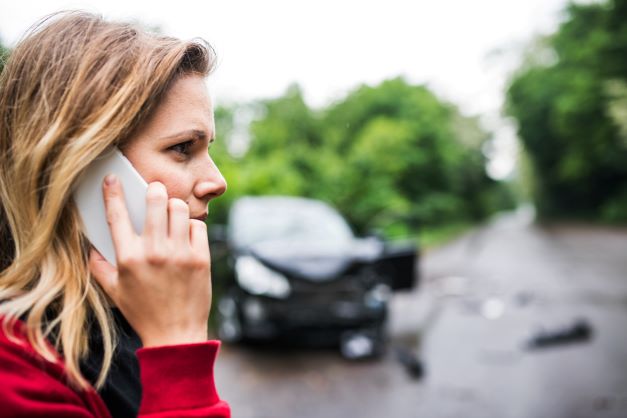 Not only is it illegal to drive without insurance in most states, but getting into a serious accident when your coverage has lapsed could spell financial disaster. Learn why it's important to ensure your coverage never lapses and what you can do if you've let your car insurance coverage lapse.
What is a lapse in car insurance?
A car insurance lapse occurs when you have a car registered to your name, but don't have insurance for it. If your registered car is uninsured, that is certainly against state law.
This lapse in coverage can result from not making your car insurance payments in a timely manner or if your insurer drops your coverage and you don't get it renewed from a different insurance provider.
Most car insurance companies have what is called a "grace period." This is the period of time between the non-payment of your car insurance and when your insurer cancels your insurance.
The grace period will vary by state and insurer and ranges from one to thirty days with the average being ten days. However, some insurers don't offer a grace period; in New York state, a grace period isn't allowed for car insurance under any circumstance.
What happens if I miss a payment?
When you miss a payment, insurance companies will immediately notify you about the missed payment. It's imperative to follow up with your insurance company and either make the overdue payment or arrange a payment plan with your insurer. If you're consistently missing or making late payments and your insurer decides to cancel your coverage, they'll notify you in writing.
If your policy is being canceled due to non-payment and you don't pay the balance within the time indicated in the written notice, your insurance will be canceled. If you don't sign up for a new policy with the effective date of coverage overlapping with the last day of coverage of your previous policy, your insurance will lapse.
Is suspending my coverage an option?
There are some situations where suspending your auto insurance is an option if you own your car, but you shouldn't use it for an extended period. For people who've been deployed overseas or who are temporarily living abroad, suspending your coverage is a good idea. Not all insurance companies allow coverage to be suspended, and for those that do, you may need to provide them with an affidavit from the DMV stating you won't use your car during the suspension.
What happens if my car insurance lapses?
When your car insurance has lapsed, you're essentially driving without car insurance which can bring about significant financial and legal consequences.
Fines: If you're pulled over when driving without insurance, expect to pay a hefty fine depending on which state you live in. For a first-time offense, the fine for driving without insurance can be as much as $1500 with the average fine in the $400-500 range.
Suspended License: In most states, driving without insurance will result in the suspension of your driver's license. This suspension will remain in effect until you sign up for auto insurance.
Jail Time: Even if you're a first-time offender, you could face jail time for driving without insurance in these states: Arkansas, Connecticut, Georgia, Kansas, Kentucky, Maryland, Massachusetts, Michigan, New Mexico, New York, Oklahoma, South Dakota, West Virginia, and Wyoming.
Revoked or Suspended Vehicle Registration: Insurance companies are required to notify the DMV when lapses in coverage occur. Failure to provide proof of insurance to the DMV will result in your car's registration being suspended or revoked. You may need to turn in your license plates to the DMV, but this could vary from state to state.
Impounded or Repossessed Vehicle: Depending on which state you live in, your vehicle may be impounded if you're caught driving without insurance. Your lender or leasing company can also repossess your vehicle.

What are the financial consequences of driving with lapsed coverage?
Even if your coverage lapses by a day, expect to pay higher insurance premiums after a lapse in coverage. You'll no longer be eligible for continuous coverage discounts. And because insurance companies assume people with gaps in coverage are higher risk, even if your driving record doesn't mark you as a high-risk driver, your premiums could increase substantially even if you're not in an accident during the gap in coverage. In some states, you may need to carry an SR-22 which will increase the cost of your policy. Your new car insurance quote will reflect that increase.
If you're in an accident and it's your fault, you'll have to pay for all the repairs to your vehicle and the other driver's vehicle. Your canceled auto liability policy would have taken care of them. These bills can add up quickly even for a minor fender-bender.
If you cause a major accident, you'll not only be responsible for the cost of repairs, but you could also be accountable for the medical bills incurred by the other driver and the vehicle's occupants. You're also at risk of being sued by the other driver and if you don't have the money to pay a judgment if they win their case, they could go after your assets.
How does auto insurance reinstatement work?
Check with your previous insurer to see if you can get your previous policy reinstated. They may require you to pay the entire premium in full, pay additional late fees, and policy surcharges.
The likelihood of having your policy reinstated by the same company is higher if you've been in good standing with your insurance company and if the amount of time your policy lapsed is short.
If your previous insurer won't reinstate your previous policy, you'll need to shop around for a new insurance provider.
Final thought
Even if you're not pulled over or in an accident while driving without insurance, the financial burdens can be significant, and the ramifications can last for years. To avoid a lapse in coverage, be sure to pay your bill on time. When switching insurers, make sure there are no gaps in coverage.