This article has been reviewed by licensed insurance industry expert Moshe Fishman.
Comparing insurance quotes is a great way to find the best coverage and rates possible for your situation. There is more than one way to get these quotes. You can call your agent and other insurance companies or use an online website to get quotes. But your best bet is to seek real-time quotes to be sure you are getting the most up-to-date information.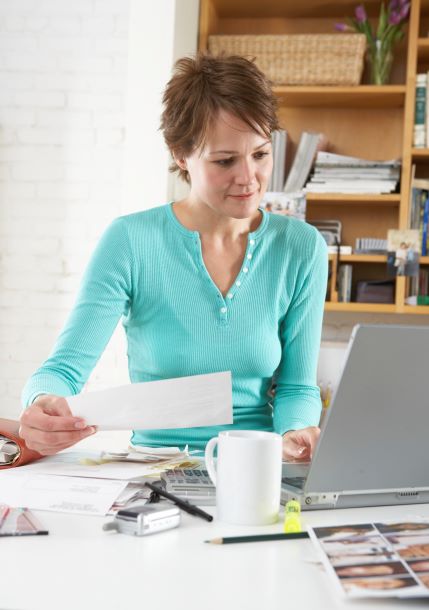 Although the idea of getting quotes for your auto or home insurance seems monotonous, it's an important step to protect you, your family, and your belongings. And if you receive quotes from at least three insurers, you will benefit from reviewing the differences in coverages, limits, and rates.
Advantages of real-time quotes
If you're like most people, comparing insurance rates and companies, although a top priority, can be frustrating and tough to accomplish in a short period of time. Fortunately, technology has changed the way insurers compete for your business. By providing quotes online and in real-time, they give you accurate insurance information regarding coverage that is personalized for your needs.
Here are some of the pros of getting these quotes in real-time:
Saves you time.
Getting real-time quotes will save you time. If you've ever tried to get quotes by visiting agencies/companies or by phone with an insurance agent, you know how much time and effort you need to invest in comparing insurance rates. This is especially true if you are going from company to company having to give details about your car, home, where you live, etc.
Technology enhances your experience.
Using an online insurance website that uses AI (artificial intelligence) and other technologies can provide you quotes from different insurance companies at the same time within minutes. No need to wait for return phone calls and take notes to make your decision.
Insurers actively compete.
Insurers who provide real-time quotes are very competitive on various platforms. They wouldn't pit their rates against other companies if they didn't offer great value, customer service, and coverages at a reasonable price. Because these quotes are provided quickly and are up to date, you can be assured that they are less likely to change since they are not an estimate.
Reduces your workload.
Using platforms like 5 Minute Insure means less work to shop around and makes life easier for anyone looking for insurance rate comparisons. By simply entering your zip code and some details, AI will help fill in the rest for you. Within minutes, you'll have three quotes to review. You can even buy your insurance once you've decided on your preferred insurance coverage and company.
Get accurate quotes.
Since real-time comparison quotes are sourced directly from the insurance companies themselves, the information is more accurate than an estimated quote. Data is transferred to the insurer for a fast turnaround. You can purchase insurance immediately and have your policy in less time than waiting on estimates.
Provides a more trustworthy process.
Real-time quotes are managed and received through a trustworthy system. Because your information is sent directly to the insurance company, real-time quote platforms, like 5 Minute Insure, do not sell your data to others. We are what is called a "Quote Comparison" platform that provides quotes and sells insurance, but we do not sell your data to others.
Gives you a less stressful way to compare.
You will have peace of mind knowing that insurance companies are offering their best coverage and rates for your consideration. With real-time quote comparisons, you'll receive accurate, current information from top insurers. With less effort, you'll save time and feel confident knowing that your data will not be sold to third parties.
Not everyone provides real-time quotes
AI-based real-time quote engines make the quoting process much easier. You select among coverage options and get real online quotes from multiple carriers, so you can compare rates quickly and easily. This means great customer service, for all the types of insurance quoted.
Unlike real-time quote providers, those who offer estimated quotes are essentially lead generation websites that are also in the business of making money by selling your information.
You might be surprised to learn that the 5 Minute Insure website outranks others like Gabi, Policygenius, Bankrate, QuoteWizard, and ValuePenguin. The reason is that these other platforms offer estimated quotes or ads for insurance as opposed to real-time comparisons.
Gabi's online platform does not provide real-time quotes but instead will send quotes to your email inbox within 2 days.
Policygenius will send you quotes via phone or email depending on your preference after submitting your information online.
Bankrate works with established insurers, but they are focused more on finance and do not produce any quotes. They do, however, display insurance ads.
QuoteWizard adds an additional action that requires you to again provide your information to each insurer through a "View My Rate" feature.
ValuePenguin doesn't provide real-time quotes or coverages and takes you through a similar process as QuoteWizard.
With real-time quotes, there's no guesswork as you'll quickly see what each insurance company is offering to cover your auto or home. This is especially important if you need to purchase a policy quickly.
For example, if you are buying a new car and need coverage fast, you want a **car insurance quote right now. With 5minuteinsure.com's real-time quote capability and relationship with multiple car insurance companies, you get to see your actual car insurance rate, not an estimate.
How can you tell if you are getting real-time or estimated quotes?
Getting a real-time quote means receiving a live rate almost immediately after providing your zip code and a few other details. On the other hand, if you are visiting a website that offers to send you personalized comparison rates through email or phone, you may be dealing with a lead generation website.
Many times, these websites will also share your information with their partners, representatives, and providers. You'll know your quote was just an estimate when the insurance company you select gives you a different rate than what you received via email or text.
For more information, or to get a real-time rate comparison with top insurance companies, visit our home page. The process is quick, painless, and easy! Within a few minutes, you will have comparisons of three insurers' coverages, limits, and rates.The next step is to simply buy your policy. Plus, you can take comfort knowing you are dealing with a company backed by Reliance Global Group, Inc. (NASDAQ: RELI, RELIW) with over 30 years of insurance and advanced technology.