This article has been reviewed by licensed insurance industry expert Moshe Fishman.
Receiving a cancellation notice from your auto insurance company can come as quite a shock. You're probably wondering why your auto insurance is being canceled and how it'll affect your ability to find insurers to issue you a new policy.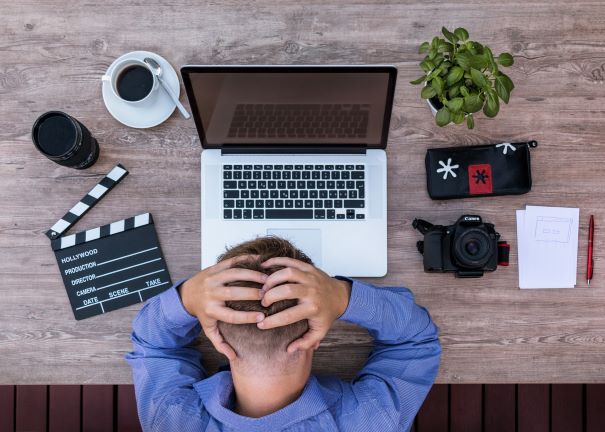 Many people are surprised to learn that auto insurance can be canceled for numerous reasons. Let's look at the most common reasons why an auto insurance company would cancel your policy. Keep in mind that these reasons could apply to any driver who's on your policy.
Lack of Payment
One of the most common reasons for auto insurance cancellation is due to a lack of payment. If you don't make your car insurance payment in a timely manner, it'll be canceled. Although most insurers give their customers a 30-day grace period for non-payment, after the 30 days are up, your insurance may be canceled.
If you're wondering if your low credit score can have your policy canceled, it is more likely to affect your insurance premiums. You can find out what information is in your credit report by requesting free credit reports from Equifax, Experian, and TransUnion. You will see your Fico score, the credit accounts they monitor, your credit card usage, payment history, and similar.
Should your policy be canceled due to lack of payment, this information will not show up on your credit report. According to Experian, "your policy doesn't appear on your credit report" as insurers don't typically report payments to the credit bureaus.
False Information
If you provide false information when obtaining an auto insurance quote or on your application, and your insurer finds out about it, your policy can be canceled. Even lying through omission can be sufficient reason for your insurance company to cancel.
For example, say you failed to add someone who regularly drives your car or mistakenly give the wrong address where your car is garaged. Providing false or inaccurate information is considered material misrepresentation and is grounds for cancellation.
Accidents and Tickets
This should be a no-brainer. If you have too many at-fault accidents, speeding tickets, or moving traffic violations, your insurer could cancel your policy.
Revoked or Suspended Driver's License
License suspension is a serious matter. If your driver's license is revoked or suspended, your insurance company is within its right to cancel your policy. There are many reasons why a driver's license can be revoked or suspended such as driving under the influence of drugs or alcohol, unpaid parking tickets, a failure to pay court-ordered child support, and leaving the scene of an accident. Whatever the reason, do not drive without insurance.
Fraudulent Claims
Making a fraudulent claim or including false information when you file a claim are grounds for cancellation. When filing an auto insurance claim, be sure to include only true and accurate information on your claim forms.
Medical Condition
Having certain medical conditions that affect your ability to safely operate a vehicle can result in an insurance cancellation. If you're diagnosed with epilepsy or a heart condition, you may be required to provide a physician's certification stating that you're able to drive safely.
Felonies
If you're convicted of a felony or a serious crime involving a motor vehicle, such as driving under the influence or committing assault, your policy could be canceled. Your state's Department of Motor Vehicles will have information about this.
Unsafe Vehicle
Driving a vehicle that fails to pass an inspection or one that has severe mechanical problems that cause it to be a threat to public safety are grounds for cancellation. Maintaining your vehicle and staying on top of state-required inspections are necessary to keep your car insurance.
Business Use
If you're using your car for business purposes, your policy could be canceled. If you're a rideshare driver for Uber or Lyft or using your car to deliver food or groceries, these are considered "business use." Failure to obtain a commercial auto policy or a rideshare add-on when using your car for commercial or business purposes can result in losing your insurance.
What can I do if my policy is canceled?
Insurance companies are required to notify policyholders in writing about their auto insurance cancellation. They must notify you of the reason for terminating your policy and when it will take effect. This amount of time between receiving notification and the day the termination takes effect varies depending on individual state laws. Check with the Department of Insurance in your state.
Once you receive a notice, contact your insurance company immediately. Ask why your insurance is being canceled and clarify any misinformation your insurer might have. If your insurance is being canceled due to non-payment, you may be able to get your policy reinstated by paying off the premium. It's easier than finding coverage with a new insurer.
Paying off your parking tickets and traffic violations might also result in your policy being reinstated. However, if your insurance is being terminated for a suspended license or DUI conviction, you'll be unable to get it reinstated.
How do I get new insurance after a cancellation?
The reason for your policy cancellation will determine your ability to get new car insurance. If the reason is a minor one or was a simple mistake, you're more likely to easily find a new insurance company that's willing to give you a policy.
For example, if you forgot to disclose that you added another driver or for non-payment of your premium. You can expect to pay a higher premium after losing your policy. Comparing quotes from different companies is a good idea. Insurance rates do vary by company.
If your license has been revoked or suspended or if you've been convicted of driving under the influence, finding new coverage from standard providers will prove difficult. You'll need to check with insurance companies that specialize in what is known as "high-risk" auto insurance.
Assigned-Risk Auto Insurance
Assigned-risk pools are state-sponsored organizations that help high-risk drivers obtain auto insurance. If you're unable to obtain insurance from a high-risk insurer, coverage should be available through your state's assigned-risk pool. Depending on what state you're in, this is also referred to as a "shared market" or "residual market."
Assigned risk auto insurance is only available to high-risk drivers who've been denied auto insurance from standard and high-risk auto insurers. In every state, auto insurance providers are required to participate in the assigned-risk pool.
Once you're granted coverage through your state's assigned-risk pool, expect to pay higher premiums for the minimum level of coverage required by your state. And that minimum varies by state. After three years in an assigned-risk pool, drivers who've paid their premiums and kept a clean driving record should be able to return to a standard insurance company.
How can I avoid a policy cancellation?
Pay your premium on time. If you have a financial hardship, contact your insurance company immediately and try to work out a payment plan.
Be truthful when providing information that determines your policy premium and when filing a claim. Remember, lies of omission can also be held against you.
Don't drive under the influence of drugs or alcohol.
Never leave the scene of an accident or fail to report an accident.
Be aware that other non-driving infractions such as a failure to appear in court or not paying fines can result affect your auto coverage.
If You Find Yourself Without Insurance
If you've been issued a cancellation notice from your current auto insurance provider, don't delay when it comes to finding new coverage. You don't want to be caught driving without insurance. That is a crime in most states and even a short lapse in coverage can result in higher premiums.