About 5 Minute Insure
Our vision
5 Minute Insure strives to revolutionize the way buyers shop online for their home and auto insurance. Using AI and machine-learning technology, we are quickly becoming the fastest, most reliable online insurance quote provider in the country. Our goal is to be the insurance name you think of for all your personal insurance needs.
Our strategy
Providing our customers with the easiest way to get home and auto insurance is a top priority. That's why we provide a seamless, user-friendly experience to empower online insurance shoppers
Getting insurance on our online platform takes just a few basic details. Within minutes you'll receive three coverage options to help make your insurance buying decision easier. Coverage is provided from top-rated insurance companies. We also offer personalized service from an independent insurance agent when you need assistance.
Our track record
5 Minute Insure is backed by Reliance Global Group, Inc. (NASDAQ: RELI, RELIW), a reputable company with decades of insurance experience. This insurance expertise brings an exceptional level of quality and satisfaction to our customers
Our family of companies provide carrier connections for hundreds of licensed agents across the United States. Some of the country's top carriers are also part of the 5 Minute Insure program. These insurance providers include both auto and homeowner's insurance firms.
Our mission
A simpler approach to insurance
Our mission at 5 Minute Insure is simple. To provide a streamlined, easy-to-use online experience for US based consumers to compare quotes and purchase home/auto insurance in 5 minutes (or less). We want every insurance shopper in the United States to experience the 5 Minute Insure magic.
Better streamlined experience
We fully streamline the insurance quoting and purchase process to the extent that regulations will allow. But at the same time, we won't compromise quality. Our goal is to help consumers make the right decisions for their insurance needs without upsetting their schedule or wallet.
Power of relationships
We work hard to build relationships with top-rated insurance companies so you can be confident in your buying decisions. These popular and reputable carriers are firms with excellent financial strength ratings. Our partial list includes Allstate, Travelers, Nationwide, SUG, Progressive, Safeco Insurance, Grinnell Mutual, State Auto, Pekin, Celina, and Western Reserve Group. We are constantly adding new carriers to our excellent line-up of insurance companies.
Real personalized service
5 Minute Insure offers the assistance of an online licensed agent, which sets us apart from other online insurance providers. This personalized service is possible due to our alignment with hundreds of reputable insurance agents across the country. The service is available by chat or phone should you have questions, need help, or to bind your policy.
Our technology
Better online user experience
5 Minute Insure transforms the online insurance shopping experience with one simple and easy-to-use website. We save users time and energy using Artificial Intelligence (AI) technology to provide the best quotes from top companies within minutes. No more internet surfing for best pricing, best companies, or agents in your area.
Combining insurance and technology
We are part of the Reliance Global Group, an insurance industry company with a long history of insurance and technology experience. Our innovative use of technology combined with hundreds of insurance agents and top companies takes shopping online to a whole new level. This blend of expertise confirms our promise of a truly "insurtech" company that delivers.
Technology that works for you
At 5 Minute Insure, we do the work for you! Using AI technology minimizes the process of gathering needed information to complete the online form.
This technology instantly pulls your relevant information by entering just a few basic details. For example, using your name and address we provide a list of cars and drivers associated with you. This dramatically speeds up the process.
The benefits of our technology
Using 5 Minute Insure's website saves insurance shoppers valuable time with a simple-to-use platform. Within minutes, users are provided top-name, reliable insurance carrier options.
Three levels of coverage (lowest price, best value, super coverage) make insurance decisions a snap for shoppers comparing rates and coverage options. You'll look for insurance online with ease and confidence all in one place. A licensed agent is also available should you need assistance.
Enter your zip code to get a quote
Meet our team
Our family of customers
Maybe you're a new driver or homeowner who needs help as a first-time insurance shopper. Or maybe you're an experienced homeowner or driver who's been around the block a few times. Either way, having insurance coverage for your home or auto is a key responsibility. We take that responsibility seriously and provide our customers with the fastest and best options in the industry.
Who do we represent?
We understand the importance of quickly fulfilling home and auto insurance needs simply and efficiently. To achieve this, 5 Minute Insure brings the concept of buying personal insurance into the modern world with one easy-to-use website. Our team's unique and specialized blend of insurance expertise and technology know-how brings the confidence of coverage to our customers.
The 5 Minute Insure philosophy
We believe that consumers should be trusted and empowered to make their own decisions about insurance. They are the best advocates for what they need and want regarding insurance coverage. Our goal is to make that consumer empowerment quest a reality. With straightforward options, ease, and a super-fast process, we make shopping with 5 Minute Insure a wise choice.
Backed by decades of experience
Reliance Global Group brings over 30 years of solid industry experience to 5 Minute Insure. Known as the original "insurtech" company, Reliance backs 5 Minute Insure with a combined blend of technology and insurance knowledge. We do this through advanced innovations, a network of independent agents, and solid relationships with top-rated insurance companies. As a result, 5 Minute Insure literally brings its customers success in minutes.
Leadership team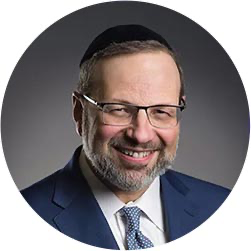 Ezra Beyman
Chief Executive Officer
Mr. Beyman brings nearly three decades of entrepreneurial experience in real estate and ten years in insurance. His portfolio of commercial and residential properties at one point consisted of more than 40,000 residential units, as well as several insurance companies. In 1985, he founded his first mortgage brokerage, which rapidly grew into the third-largest licensed mortgage brokerage in America by 2008. He also expanded to real estate acquisition, having grown his portfolio to over three billion dollars.
Moshe Fishman
Director of Insurtech
As the face of insurtech development, Mr. Fishman brings a unique perspective to the insurance sales process. Prior to starting his own insurance agency, Mr. Fishman was a recognized guru in the travel industry leveraging the technology in the travel sector. This tech-savviness has been applied into the insurance and financial services industries with the founding of Fishman Insurance Agency as well as Tekeno Financial. Mr. Fishman is one of the driving talents behind 5 Minute Insure's "compare and purchase" insurance platform.