This article has been reviewed by licensed insurance industry expert, Moshe Fishman.
You've undoubtedly noticed that the price of everything is going up. From tangible items such as groceries and household goods to things like electricity and rent, anyone who shops or pays bills has felt the pain of rising prices.
But have you ever considered how inflation affects homeownership? Whether you're a prospective homeowner, a seller, currently own your home or are an investor, you'll want to be a smart homeowner in this period of record-high inflation.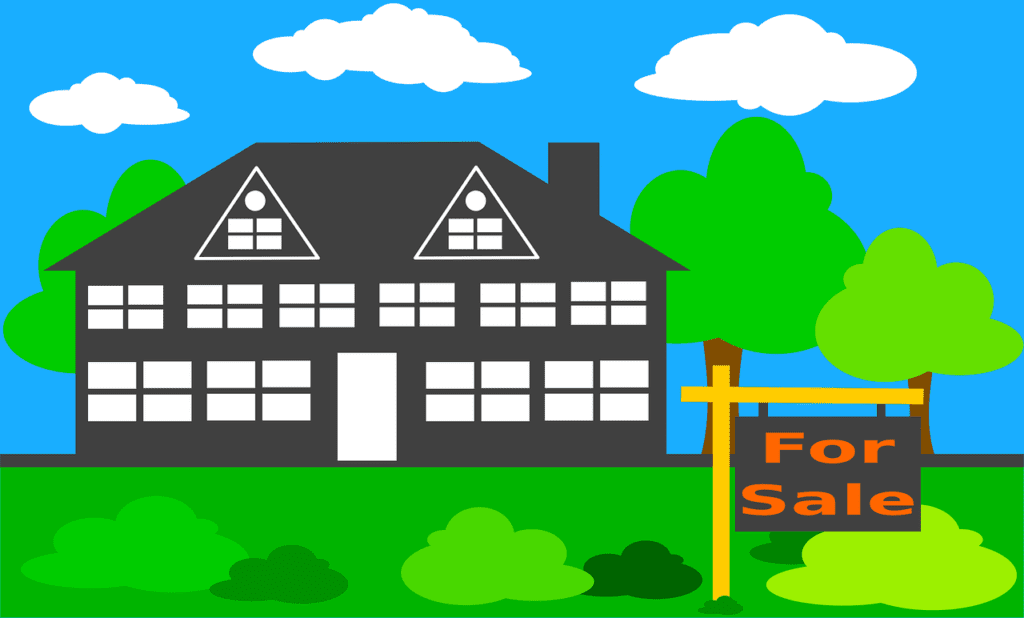 What is Inflation?
Inflation is the rate at which goods increase in price over a given period. An important component of inflation is that while the value of currency stays the same when the prices of goods go up, this results in your dollar having less purchasing power.
When you consider that for most people, a home is the largest purchase they'll make in their lifetime, the decision to buy a home in a period of high inflation should include doing some research.
But what if you bought your home during a period of relative stability and are considering selling? What if you're an investor? We'll review the various scenarios and how you may be affected.
Consider the Market
Currently, the housing market in the United States is considered a "seller's market." In a seller's market, demand exceeds supply. When demand is high and supply is low, what happens next is obvious: house values skyrocket.
The pandemic has also affected housing values in the last two years. With the ability to work from home, many new home buyers don't need to worry about commuting. This has resulted in a surge of interest and purchases in rural areas that were previously off many buyers' radars.
This scenario has also caused mortgage rates to drop to record lows. Usually, when inflation rises, so do interest rates, but not so with the unusual circumstances within the last couple of years. With the stability of mortgage rates and the current seller's market, first-time homebuyers are put in a tenuous position.
How it Affects Homeowners
Before making any big financial decisions, be aware of the pros and cons of buying and selling during a high inflationary period.

Existing Homeowners
For existing homeowners, a high inflationary period has both pros and cons. The advantage is that property values tend to rise when inflation is high. Current homeowners can sit back and watch their property values go up while their principal goes down.
Although an existing homeowner can sell high in a period of high inflation, if they're planning to buy another home, this works against them because their purchasing power is much lower. They're simply not going to get as much bang for their buck. For people who haven't owned their homes for long, staying put may be a wise choice when inflation is high.
For those who have owned their home for a significant period or people who are looking to downsize, this isn't necessarily a bad thing. The same applies to people who live in an area where the cost of living is high and are looking to purchase in an area where the cost of living is much lower.
New and Prospective Homeowners
You've heard the phrase, "getting priced out of the market." Unfortunately, this is what's happening to prospective home buyers. New homeowners will have the most difficulty making sound investments when inflation is high.
With high demand, low supply, and less purchasing power, buying a new home when inflation is high is not ideal. However, when you consider that rent prices also rise when inflation is high, and that mortgage rates are low, a fixed house payment is one thing you can count on to stay the same. Investing in a home will pay off for new buyers who intend on staying in their new homes indefinitely.
Real Estate Flippers
The same cannot be said for real estate "flippers," or investors who are looking to turn over properties quickly for a high return. When you consider that inflation affects the cost of building materials, lumber, and appliances, there's an inherent risk with short-term property investments when inflation is high.
Long-term Investors
Long-term investors can look forward to reaping the same benefits as long-term buyers. Also, considering that rents tend to rise during periods of high inflation, this means that properties bought as rentals should eventually result in higher rents.
Sellers
Sellers who need to do repairs and remodels to put their homes on the market should keep in mind that these costs will be much higher than they would be when inflation is low. However, sellers are also likely to get multiple competing bids and even cash offers.
In a seller's market and when inflation is high, sellers are likely to get top-dollar for their homes. They also have the advantage of bargaining power and can pick and choose from the offers they receive. This can mean getting away with doing fewer repairs in order to sell.
How Inflation Affects Your Home Insurance
Your homeowner insurance is also affected by inflation as construction-related expenses rise. This may be a good time to review your current home insurance policy and compare insurance company rates to add additional coverage.
Being Underinsured Due to Inflation
No one likes to think about worst-case scenarios, but it's important to consider what would happen if your home is damaged or destroyed because of an unexpected event. Due to the fact that the cost of building materials and labor has skyrocketed due to inflation, the cost to rebuild your home will be significantly higher than it would when inflation is low.
It's important to check your homeowner's insurance policy to be sure you're sufficiently insured. Although it's likely to increase your premium, adding guaranteed replacement cost coverage to your policy will ensure peace of mind if a worst-case scenario occurs. You should also check if your policy includes an inflation guard and add this option if available.
Need help with homeowners insurance?
Compare quotes with 5 Minute Insure today.