This article has been reviewed by licensed insurance industry expert, Moshe Fishman.
Today's technological advances, including artificial intelligence (AI), can be found in almost every industry. And the automobile industry is no exception. In fact, Meticulous Research forecasts that the global automotive AI market is expected to see significant growth "to reach $15.9 billion by 2027."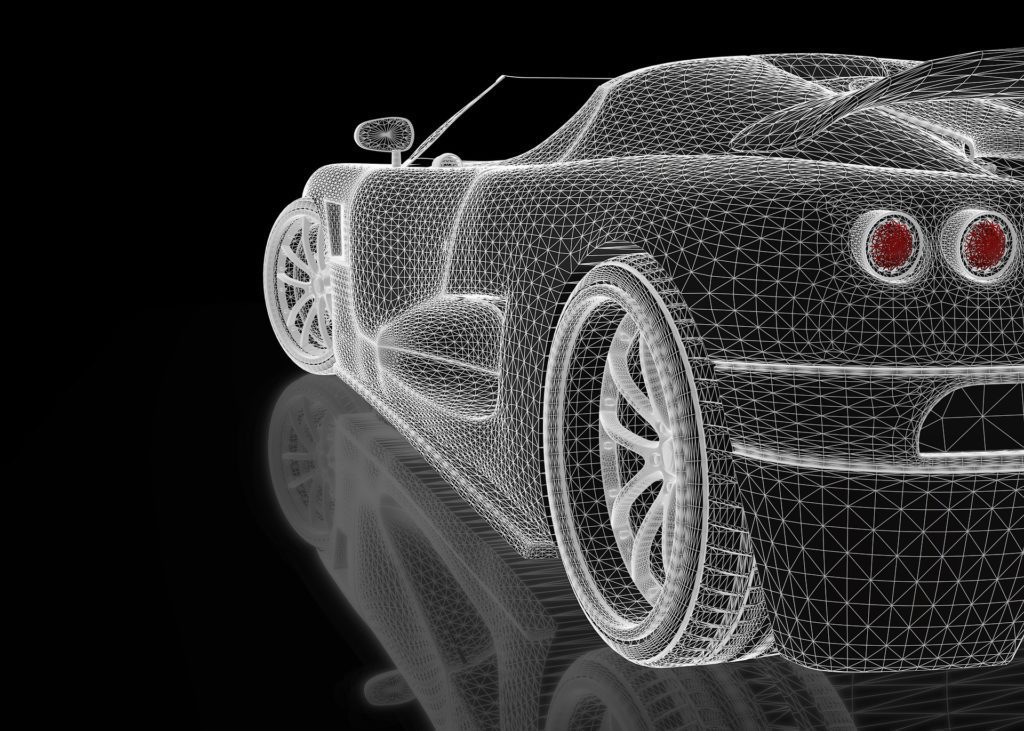 Simply put, artificial intelligence uses computer systems to do things that would normally be done by human intelligence. By incorporating AI, tasks that require human intelligence and judgment simulations (problem solving, reasoning, planning, learning) can be completed by technology.
The use of AI applications and similar innovative technologies are becoming more and more commonplace but can vary widely in its uses.
For example, according to a recent Forbes article, machine learning (a subset of AI) can "predict optimal pricing for Uber rides during rush hour in Manhattan" or make recommendations for what to watch on Netflix.
So, without getting too technical here, there is more than one type and many uses of artificial intelligence. Let's get into some of the uses you'll find in current and future automotive applications and how these innovations are changing today's modern vehicles.
Vehicle Production
Although automation (repetitive tasks) has been part of the auto industry for decades, AI-powered solutions are breaking new ground. This new technology uses data to adapt for better efficiency and better forecasts. According to Embitel, the use of artificial intelligence provides production analytics that helps "reduce manufacturing costs" while ensuring more efficiency and safety at the auto factory.
For example, the traditional way of designing and testing vehicles is a very expensive process, which doesn't always identify potential problems in the future. But AI changes all that with computer models that realistically tests vehicles far in advance of production. Then, once these vehicles are on the road, AI can estimate the need for parts and the demand for changes in the supply chain.
Maintenance and Repairs
Consumers also benefit from this powerful technology through ongoing quality control designed to keep their cars on the road. It starts with AI-based machines that can detect defects more efficiently than humans during the manufacturing process. That's because AI technology "constantly learns to improve its analysis based on feedback."

These analytics of the vehicle's system goes beyond warnings and alerts for needed servicing. Regular maintenance, technical issues, and needed repairs, for example, are predicted early on via sensors that gather data and make recommendations. This learning of what's going on under the hood and throughout the car keeps vehicles from breaking down when least expected.
Driver Behavior
If you're a new driver, these innovations can work to improve your behavior by keeping you focused and driving safely. Distracted driving, for example, has become a significant cause of accidents among teenage drivers, particularly in the U.S. To drive safely, they need their eyes and mind on the road and their hands on the wheel. But AI-powered Driver Behavior Alert technology gives an audible alert when the driver is distracted for an extended period of time. In a study using an AI-powered driver and fleet safety device involving 1,400 drivers, these alerts were shown to "significantly improve drivers' distraction risk in real-time."
Car Insurance
Buying car insurance has changed considerably over the past few years. Artificial intelligence applications make it easy for consumers to compare insurance quotes. Shopping with this intuitive technology provides a more efficient experience with the ability to provide information on a variety of companies all in one place within minutes, and get the best rates available.
When it comes to car insurance claims, insurers and vehicle owners both benefit from AI's ability to gather data and assist in completing forms. Such technology incorporates things like speech recognition, text and language processing, and smart data analytics in handling claims. Other capabilities that help in claim processing include assessing accident photos and the use of object detection technology to accurately determine the extent of vehicle damage.
Road Conditions
Identifying hazardous road situations can better prepare drivers to head out on long road trips and prevent accidents. AI algorithm predicts these unsafe road conditions and allows drivers to check these circumstances in real-time before heading out. If you're already behind the wheel, AI can use data from weather cameras to provide information to drivers such as icy roads which lie ahead in their navigation app. Or even help in rerouting their trip for safer driving.
This amazing technology is also used to improve roads and highways. One study, for example, used AI to evaluate the road conditions in "20 of the nation's major metropolitan areas and ranked the cities where commuters might experience the most and least problems." Potholes and cracks were among the data gathered and used to generate a high-definition map of the roadway to help highlight needed repair.
Passenger Experience
Passengers are by no means left out of the AI technology trend. By recognizing both drivers and passengers through the in-car camera, preferences are automatically set including seat and mirror positioning. These capabilities, in addition to voice assistants and emotion recognition, are designed to personalize and maximize each individual's experience.
Safety
Helping drivers operate their cars safely has always been a priority for most automakers. AI-powered vehicles take safety features a step further. They provide critical information that can prevent accidents and save lives. Drivers, for example, are advised about forward collisions, changes in the weather or traffic, moving out of a lane, and driving conditions. These technologies use object detection, speech recognition, and real-time image and video recognition to help make driving safer.
Autonomous vehicles that drive themselves are becoming a fast-growing segment in the auto industry with the promise of safety on the road. AI is the key application as it is used to determine the driving environment and plan routes using cameras, ultrasonic sensors, LIDAR, and radar.
But the power and use of artificial intelligence within the automotive industry is already here. From the assembly line to driver and road safety, even car insurance, the applications are seemingly endless.