This article has been reviewed by licensed insurance industry expert Moshe Fishman.
For many people, running a small business out of the home has its advantages. The ability to be your own boss, set your own hours, the lack of a commute and potential tax breaks are some benefits. Working from home in your pajamas is definitely a dream if you're a late riser.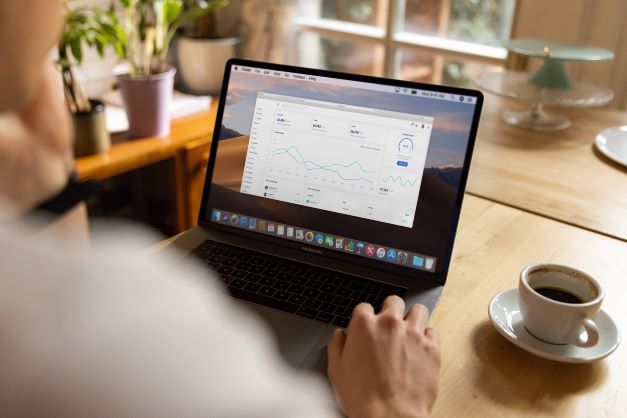 But what about the drawbacks when you run a home business? What things should you be aware of that could spell trouble for home business owners? If you've ever thought about starting a home business, here are the pros and cons of home-based businesses that you should consider before you start your business.
Advantages to Running a Home-Based Business
Flexible Schedule
The ability to make your own hours and set your own schedule is a decided advantage to operating a home business. If you're a night owl, you might find that you get more done working late at night, something a traditional office job doesn't allow for. You might want to work weekends and leave weekdays free for appointments and errands. You can also take a vacation whenever you want without having to worry about being blocked out during "crunch times" at a typical 9-5 job.
No Commute
Not having a commute saves time, money, and the aggravation of driving back and forth to an office. Just the idea of driving in traffic can be stressful and take a toll on your health. Plus, you'll pay a lot less for gas, car maintenance, and auto insurance.
Convenience
Working from home allows you to keep up with household tasks and chores that tend to pile up when working a 9-5 gig at the office. You'll no longer dread coming home to piles of laundry, stacks of dishes, and an empty refrigerator. Instead, you can start a load of laundry or dishes and run errands whenever you need to and when it's most convenient.
Reduced Startup Costs
The initial startup costs of a small business are significantly reduced for home-based businesses. You'll save on the cost of office furniture and equipment, the installation of a phone system, renting commercial office space, and the subsequent utility bills and insurance. These advantages might simplify your startup business plans, and help you run a successful home business.
Tax Benefits
The tax benefits of running a home-based business are plentiful. You can deduct expenses associated with your business such as equipment, gas and mileage for your car, property taxes, part of your rent or mortgage insurance, and even some home maintenance expenses such as remodeling or expanding your home.
If you use a part of your house or apartment exclusively and regularly for your business, such as a guest bedroom or garage, you'll qualify for a home office deduction. The key words here are exclusively and regularly. To claim this deduction, you can't use that extra bedroom as both an office and a guest room. Regular use entails using it consistently for business purposes.
No Office Politics
Not only will you avoid office politics, but you also won't have to adhere to an office dress code. This means you can work in pajamas or dress up—it's entirely up to you. You'll skip the water cooler talk and probably be happier for it.
Disadvantages of Running a Home-Based Business
Lack of Discipline
Although being your own boss means avoiding conflicts with a real boss, it also means you need to be disciplined to get work done. With no one hassling you about deadlines or supervising your work, your level of productivity and the quality of work you produce are entirely up to you.
When you answer only to yourself, you'll need to be disciplined, diligent, and efficient to accomplish your business goals. If you lack self-discipline, being a home-based small business owner may not be for you.
Family Interference
If you live with roommates or a spouse/partner and have children or other household members who put demands on your time, creating a distraction-free work environment might prove difficult. Family responsibilities, domestic conflicts, and constant interruptions may impede the ability to be productive. Having a dedicated, private space for conducting business might be impossible to maintain.
On the other hand, running a home-based business can interfere with your ability to devote time to your family. Even though you've set your own work schedule, once your business takes off, you may find that you're working evenings and weekends to keep up with the work demands. This can put a strain on family time if it's frequently being taken up by your business. Establishing a work/life balance is essential for people with families.
Lack of Office Socialization and Feeling Isolated
Working from home can be a lonely and solitary process, especially if you run a small business that doesn't require you to leave the home. It can be especially difficult for people who have spent their careers working in collaborative, social settings. Some people find inspiration and motivation from brainstorming meetings and bouncing ideas off coworkers. Without the camaraderie, inspiration, and socializing of an office, you may find you're just not as motivated as you once were.
Establishing Credibility
Depending on the type of business, running it from your home has the potential for credibility issues among potential clients. You'll need to project an image of professionalism if you're in an industry where this is important.
Meeting With Clients
If you'll need to meet with clients, creating a space where you feel comfortable meeting them will be challenging. If you're not comfortable with having potential clients in your home, you can arrange to meet at a café or restaurant or consider renting a coworking space that offers meeting rooms.
Business Address
All businesses must provide an address for public and corporate records, even if your business is entirely online. When your home address is your business address, you might have concerns about safety and privacy. You might run afoul of local zoning laws, and/or require specialized licensing and permits to run your business from home.
Options to avoid listing your home address as your business address include registering for a Post Office box, mailbox service, or coworking space.
Lack of Walk-In Traffic
Without a brick-and-mortar store, you won't get customers off the street. You'll need advertising materials and marketing campaigns to let people know about the products or services your business provides. Opportunities for networking will also be minimum due to the lack of interaction with other people.
Is a Home-Based Business for you?
There are many advantages and disadvantages to running a home-based business. And not all of the potential benefits or drawbacks are listed here. For example, you'll want to be sure to check with your insurance agent on the need to purchase a commercial policy when running a business out of your home.
Ultimately, it's up to you to decide whether you have what it takes to make it work despite the potential drawbacks. You might find that a combination of working from home and renting a coworking space is the ideal fit.