This article has been reviewed by licensed insurance industry expert Moshe Fishman.
If you own and drive a car, you will likely need car insurance since minimal coverage is required by law in most states. But car insurance also helps to safeguard you if you're in an accident and at fault for harm or injuries caused to others on the road—no matter where you live. Auto coverage provides peace of mind and helps protect you and your car in case of an accident.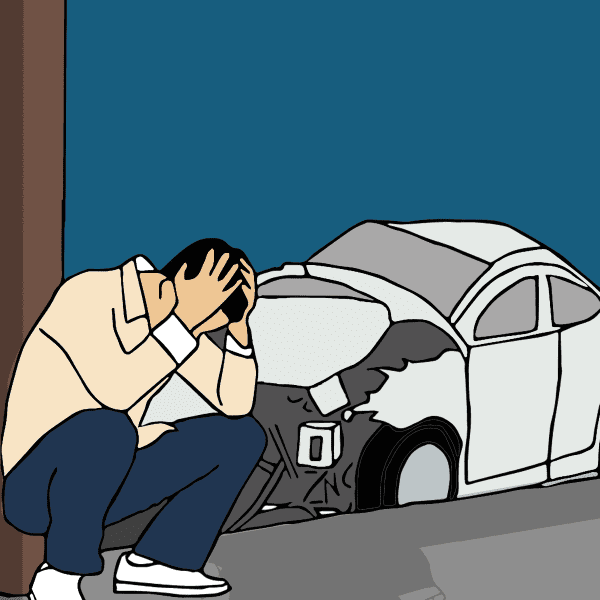 When it comes to the right coverage plan for your car, you'll want to make sure that you choose wisely. Knowing the types of coverages, how they protect your vehicle from damage or loss, deductibles, and cost are important factors to consider when buying an auto policy. So, if you are shopping for car insurance, or comparing car insurance quotes, this article is for you.
What types of coverages are available?
Although most states require liability, there are other coverages including comprehensive and collision. Having all three means you are fully covered.
Liability Insurance
This type of car insurance will help protect you from lawsuits and pay for any damages or injuries to others if you cause a car accident on the road. Since in most states, this liability coverage insurance is required by law, it's critical to have the minimum car insurance limits to meet the legal requirements.
Comprehensive Insurance
Comprehensive car insurance pays for damages or loss to your own vehicle due to events other than an accident on the road. Coverages include damage from natural disasters such as extreme weather as well as car theft, vandalism, fire damage, and car accidents that occur off the road. While comprehensive car insurance is not required by law in most states, it may be required by your lender if you are buying a new car or leasing your new vehicle.
Collision Insurance
Collision car insurance covers costs related to damages to your vehicle due to a car accident or collision with an object (e.g., a fence). This type of auto coverage repairs or replaces your car and may be required if you are financing or leasing your vehicle.
Are there additional coverages?
Insurance needs can vary from one driver to the next. Reviewing your driving routine, for example, if you commute daily in heavy traffic can help you determine if you may need more coverages. Other coverages that are available include Personal Injury Protection, Uninsured/Underinsured Motorists, Medical Payments, Rental Reimbursement, Emergency Roadside Assistance, and Mechanical Breakdown Insurance.
How should I choose a deductible amount?
A deductible is the amount that you must pay out-of-pocket before your car insurance will start to cover the costs. Higher deductibles typically lead to lower monthly car insurance premiums since your insurer will have less to pay out when an accident or other covered event occurs.
As you decide on a deductible amount, you might think about what type of event could cause damage to your vehicle. For example, if you are someone who lives near a lake but due to your location has a lower risk of flooding, you might want to consider higher car insurance deductibles to lower your premiums.
On the other hand, if you are at a higher risk to be at fault for damage due to a car accident with another vehicle or while parking in a public place, you'll want to choose car insurance with a lower deductible. Choosing your car insurance deductibles should be based on how much potential risk applies to you and what type of damage or loss can result from that scenario. Keep in mind that a lower deductible generally means a higher premium, and so, higher monthly payments.
You should also consider how much you can afford to pay out of your own wallet before your insurance begins to cover the damages or loss. Since accidents and other covered events are unexpected, it's a good idea to save enough money to cover your deductible amount. Sometimes, out-of-pocket expenses are considerable.
Your insurance agent will advise you about the effect of a higher deductible on insurance costs. If you are receiving an insurance quote online, you can see the difference in insurance rates from a variety of carriers, as you change your deductible.
Who pays for the damages in the event of an accident or theft?
In the event of a covered car accident, theft, or vandalism, your auto insurance will pay for your car repairs or replacement minus any deductibles. So, if you have a car insurance deductible, you are responsible for paying that amount in the event of a car accident before your insurer will pay on your claim. Typically, deductibles are a minimum of $500 but it's not unusual to have deductibles in the range of $1,000 or more.
Another factor to consider is who pays for damages when a car accident occurs with no clear "at-fault" driver, or the fault is shared. The party deemed "at fault" in an accident is responsible for paying for the damages or loss to the other driver's vehicle and property. When the fault is shared, both are responsible for damages or loss. In some cases, depending on what state you live in, car insurance companies may pay for car repairs or replacements without requiring you to pay the deductible.
But what happens when two people share the same car and both have car insurance? If you and your roommate, for example, share the same car, it would make more sense to share an auto insurance policy. In addition, it's illegal to have two people with separate policies on the same car to file a claim with two different insurance companies for the same event. In addition, most insurers will not insure the same car twice.
Why is it important to have uninsured/underinsured motorist protection?
While car accidents are often caused by negligent drivers who have car insurance, there is also the possibility of being injured in a car accident with an uninsured or underinsured driver. This is the best reason to consider uninsured/underinsured insurance coverage. In addition, depending on your state, you may be required to purchase Uninsured Motorist insurance.
While you may think you might not be affected by someone running around without or not enough insurance, you'll quickly learn why this coverage is important when you get in an accident with an uninsured driver. Who will pay for your injuries and damages to your car?
Being protected with uninsured coverage will help to pay for any accident-related car repairs (Property Damage) and medical bills (Bodily Injury). For example, if your arm is broken in a car accident with an uninsured driver and miss work due to these injuries, this insurance will cover the loss of wages and car repairs.
Underinsured coverage pays for damages (Property) and accident-related medical expenses (Bodily Injury) when a driver only carries the minimum state requirements and not enough to cover expenses.
In Conclusion
Auto insurance is an important part of the expense of owning a vehicle. While it doesn't cover everything, it can help to protect you, your car, and your finances. Check with your agent or insurance company to help decide what may be best for you. If you're a new driver or your current policy is up for renewal, it's a good idea to compare quotes and coverages. Meanwhile, continue safe driving, and keep your driving record clean.