This article has been reviewed by licensed insurance industry expert Moshe Fishman.
Who doesn't love saving time and money? That's the idea behind numerous online platforms that offer users special incentives if you fill out a form with your contact information or sign up with your email. But not all of these platforms are providing a direct result from their business product or service. Yes, these platforms have become a mainstay of digital marketing.
For example, unlike 5 Minute Insure, some insurance quoting platforms (like QuoteWizard, Bankrate, Gabi, Policygenius, and ValuePenguin) may not provide real-time direct quotes from insurers, but instead, provide you with an estimate in exchange for your personal information.
What you and millions of other people may not know is that some of these online platforms that provide estimates and/or respond with an email or provide clicks to an ad are lead generator platforms.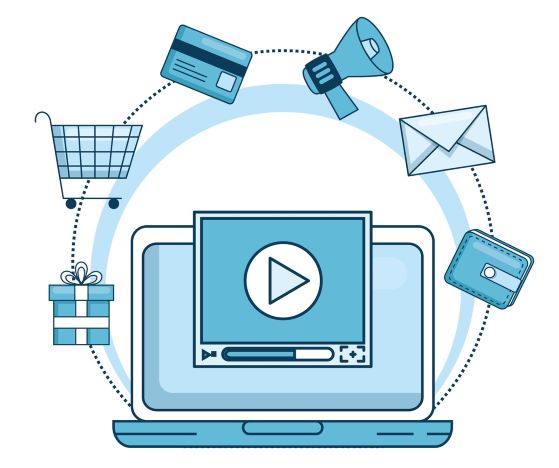 These lead gen companies may also be in the business of selling your email address and other sensitive information. In aggregate, such generated leads with consumer's data are worth millions of dollars to businesses purchasing leads.
If you don't want to become someone who is unknowingly interacting with a "clickbait" campaign from a lead generation company, you should become aware of this type of online process and what to expect.
What is lead generation?
Lead generation is the process of identifying and gathering potential customers for use by a business. This action of identifying customers may not be obvious to the people visiting online websites as they enter some details to get something in return.
Well-designed lead generation campaigns are crafty. For example, you may visit one or more landing pages and enter your name and email to enter a contest and end up getting emails from other third parties hoping to gain you as a customer.
Many of us find ourselves shopping online looking for products, services, and better deals. What we may not realize is as we inquire about products, sign up for discounts, apply for a job, download an e-book, or grab a coupon, we are also supplying details about ourselves and may become a lead. We could be a potential customer for the online business we are replying to, or we may become a lead to be sold to another entity.
How does a lead generation system work?
By attracting potential customers, a business has a better chance of building a relationship and converting them into sales. Many businesses seek to convert potential customers by purchasing lists with details about these people as part of their marketing campaign. Creating such lists of quality leads is the goal of most lead generation strategies, which are, in turn, a part of many digital marketing strategies.
According to Indeed.com, the first step in the lead generation process is to do some market research to determine your target audience. Factors to consider may include a potential customer's age, location, annual income, and online shopping habits.
The next step is to use a marketing strategy to promote and gain exposure through various channels. Social media marketing is an example of a channel. These channels are what companies determine to be the best way to attract potential customers. Once channels are chosen, online marketing professionals will throw a net (promo, etc.) out to the public in hopes of capturing them.
Optimizing websites for search engines is often a starting point for a lead generation service engaged in data collection. The promotion or campaign might include a video or other content on a website designed to grab the ideal target's attention and move them along the customer journey by providing a call to action.
The goal is to get potential customers to interact with a business, service, or product. Other ways to attract them may include social media, blogs, free samples or trials, and email marketing.
How are potential customers identified through lead generators?
Once marketers establish who makes up the desired target audience, lead generators can reach out to attract these customers. If they have a successful process in place to capture these potential customers, the next stage is to figure out the best way to collect these leads.
There are several different ways to collect these leads but each will require some type of interaction. You might provide different types of landing pages containing a form to be filled in and submitted for a free consultation. It might be a download button for a free template. Ultimately, collected leads may be entered into software designed to record how likely these leads will interact with future campaigns.
How can I tell if an online platform is a lead generator?
If you've ever filled out an online form, or answered other similar calls to action, you may not realize that you are not only a lead for the company you are interacting with, but your data may also be sold to other businesses. At that point, you may become a "warmed up and qualified lead" for someone else.
It may not be obvious to you that you are dealing with a company that may turn around and sell your information. Check for any small disclaimers or check their privacy policies before proceeding with any online interactions. Also, check reviews about the website/company to see what others may be saying about using the platform.
Don't assume that big name or popular organizations won't sell your information. If you engage with a website and that interaction requires more information than is necessary, move on. In addition, if the interaction means you will have to wait for an email response from another organization, you may have been "sold" to a third party.
For example, some online insurance quoting systems seem like they are giving you direct quotes but instead you are receiving estimates and will need to wait for emails from different insurers before you get an accurate quote. 5 Minute Insure, on the other hand, provides real-time quotes direct from the insurance companies so within minutes you know what rates are being offered. You can then instantly select your best quote and buy your insurance. No waiting for emails or clicking on ads that could make you a potential lead.