This article has been reviewed by licensed insurance industry expert, Moshe Fishman.
As the country transitions from a pandemic phase to an endemic phase, one thing that hasn't changed is the demand for used cars. The automobile industry is still recovering from supply chain challenges and the demand for used cars is through the sunroof. With many companies allowing their employees to continue to telecommute, if you own a car that you're not using much, now's an excellent time to sell or trade your car online to ensure you get top dollar.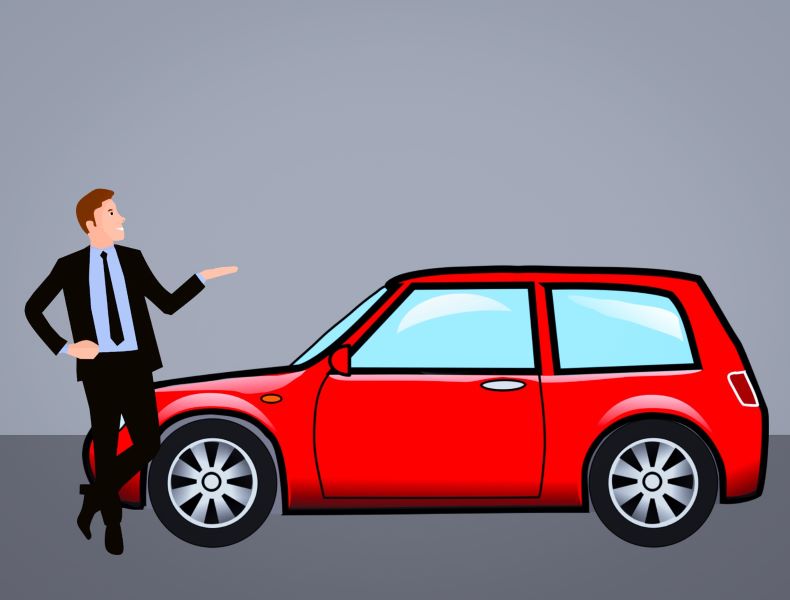 Low Inventory
Anyone who rented a car in the past couple of years has experienced the sticker shock of rental car prices. Due to quarantines and workplace closures, the situation forced many auto dealerships and factories to close completely. Demand for rental cars plummeted, causing rental companies to offload inventory. Car manufacturers assumed that the demand for new cars would fall significantly and canceled their orders for microchips.
As the demand for cell phones and laptops skyrocketed, manufacturers shifted production to keep up with demand. When car manufacturers were ready to ramp up production, they couldn't get the components they needed due to supply chain issues. With new car production stymied, the demand for used cars shot up.
High Demand
As restrictions loosened, people were ready to hit the road for some much-needed vacation time. With foreign travel off the table, road trips surged in popularity along with the demand for used recreational vehicles, trucks, and SUVs. Rental companies were desperate to increase their inventory to meet demand and began buying up used cars. The demand hasn't waned and if anything, the market is hotter than it's ever been.
When To Sell
In this seller's market, any time is a good time to sell. But if you want to get top dollar for your used car, the ideal time to sell is between the months of March and August. That's when increased temperatures, longer days, and summer vacations fuel the demand for used cars. The worst time to sell is January and February when consumer spending usually plummets after the holiday shopping season.
Selling a Used Car: The Basics
While the thought of selling your vehicle on your own might seem intimidating, it's actually a fairly simple process. Follow these steps to ensure a hassle-free sale for both you and the buyer.
Gather Paperwork
The car's title or "pink slip" is the physical document you'll need to show to prove you legally own the car you're trying to sell. Keep it in a safe place but don't sign it yet.
Obtain a vehicle history report to show to prospective buyers. If your car has been in an accident or has changed hands numerous times, a buyer will appreciate your honesty about the vehicle's history.
A buyer will also want to see that your car has been well taken care of through the vehicle's service records. The paperwork when you purchased the car will also come in handy to ascertain the year, make, model, and features of your car.
If it's due, get a smog check so you can prove that your vehicle passed.
Who Should You Sell To?
There are three options when deciding who to sell to a dealership, a private party, or through an Instant Cash Offer.
The idea that a car dealership won't pay what your car's worth doesn't necessarily apply in this market. Call several dealerships to compare prices. The advantage of selling to a car dealership is that the process is simple and straightforward, and you won't have to deal with the annoyances that might accompany selling to a private party.
Also, dealers aren't as concerned about small repairs that can be easily fixed in their service shops. Lastly, if you don't own your car outright, a dealership is familiar with the process of paying off the loan and obtaining the title.
Sell to a private party by placing an ad on websites and apps such as Craigslist, OfferUp, eBay, and Facebook Marketplace. Although dealing with potential buyers can be a hassle, you're most likely to get top dollar this way.
Be wary of potential scammers and use common sense when meeting with prospective buyers. Through texts and phone calls, you'll be able to determine which buyers are legitimately interested in purchasing your vehicle. When the sale takes place provide the buyer a bill of sale, using an approved motor vehicle bill of sale form.
This no-fee option through the trusted company Kelley Blue Book is an easy, hassle-free way to sell your car. Visit the website, enter the details of your car, and get multiple offers from participating dealers. Your offer will be good for 7 days. Bring your car and the offer to the dealer and once they verify the info you entered is accurate, you'll be good to go.
The Right Price
There are many tools you can use to determine the fair market value of your car. Make an honest assessment of your car's overall condition. A website such as Kelley Blue Book's Condition Quiz will tell you if it's in excellent, fine, very good, good, or poor condition. Once you've determined the condition, use Kelley Blue Book's valuation tools.
There are a few additional factors to consider when choosing your asking price. Do some research to see if you can find previous sales for your car's make and model, particularly in your local market. Also, a car that's still under warranty or that has new brakes and tires will usually warrant a bump in price.
Prepare Your Car for Sale
You want your car to make a great impression on potential buyers. Have the interior and exterior of your car detailed to get it looking its absolute best. If you plan to list your car on a site such as Craigslist or OfferUp, take the time to create a listing that'll make a positive impression on potential buyers. The more pictures you include of both the car's interior and exterior, the better.
Also include the basic info such as make, model, and mileage, and be honest when describing your car's condition. Be upfront about the car's Kelley Blue Book Value and if you're asking for more, include your justification for your price.
Complete The Paperwork
Once you've sold your car, complete the necessary paperwork to ensure the title is transferred to the new owner. While the specific rules vary from state to state, you'll generally need to:
Transfer the title to the new owner by signing the existing title
The buyer (new owner) registers the title in their name, usually at the DMV
Pay any applicable fees and sales taxes
Cancel your auto insurance once the sale is complete
As the country continues to transition back to normal, demand for used cars will eventually go down. Consider if now might be the best time for you to sell.